December 28, 2012 | by Sophie Pinkham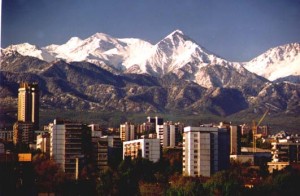 We're out this week, but we're re-posting some of our favorite pieces from 2012 while we're away. We hope you enjoy—and have a happy New Year!
At three in the morning, Almaty's tiny airport is no match for the crackling expanses of sky and snow. As we rise from our seats, the local women shrug on their fur coats, shape shifters assuming animal form. New York hasn't seen much winter lately, and I'm glad of evidence that the seasons still exist—even if I had to come on a business trip to Kazakhstan to find it.
The long smooth road from the airport is lined with luxury-car dealerships and dilapidated beer shops, their signs askew. "Double beer!" one sign cries, sounding drunk. The streets are named after poets, heroes, and Soviet institutions.  (Meet me at the intersection of Goethe and Komintern. Sentences like these are the reward for time spent in the former Soviet Union.) We pass a fluorescent Eiffel Tower standing sentry in front of a shopping center. "What's that?" I ask the driver. "The Eiffel Tower," he answers, matter-of-fact. I'm reminded of a Kyrgyz woman who told me that the Great Wall of China did not exist. Though she herself had visited the wall, she insisted that the section she'd seen was the only real part, built recently to dupe foreigners. "But you can see it from space," I protested. "The Chinese are very clever," she answered. "And those Buddhas in the caves? You think those are a thousand years old? All from the eighties. Trust me."
November 30, 2012 | by Sophie Pinkham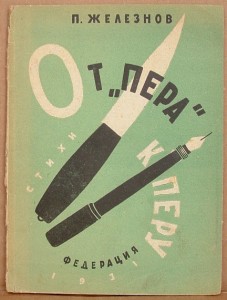 One afternoon in 1943, just before a lunch date with Picasso, Dina Vierny was arrested in Paris. Three months later Picasso received her note, smuggled out with the prison laundry, saying she wouldn't be able to make it.
Vierny, the well-rounded young muse of Maillol's twilight years, had spent several months in 1940 leading refugees through the mountains from France to Spain. She met her charges at the train station, in her red dress, and they followed her, in silence, all the way to the Spanish border. She was arrested in 1940 and soon released, but by 1943 the Gestapo had the idea that she was some kind of Mata Hari, or perhaps a gold smuggler. During repeated interrogations, over the course of six months, she insisted that she loved hiking (which was true) and that she had been in the mountains buying cooking oil (which was false).
Born in Chisinau, Vierny was raised in a family that was both musical and politically radical. Her father, an Odessa Jew, was a pianist who lost his virginity to an anarchist during exile in Siberia, and her aunts were what Vierny calls "demoiselles nihilistes." Vierny had sung in the radical performance group Octobre, under the leadership of Jacques Prévert, and with the famous Dimitrieviches, émigré Roma cabaret singers. In prison, she sang for those about to be executed, every Saturday. She had a large repertoire, and she took requests: in her memoirs she says that one young Communist waiting to be shot asked her to sing Edith Piaf through the cell window. She never saw his face.
Read More »