July 27, 2012 | by Anna Altman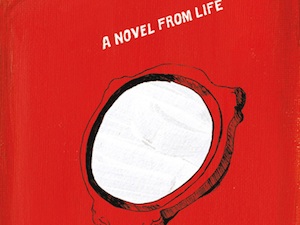 I recently picked up a copy of Sheila Heti's How Should a Person Be?, out last month from Henry Holt, to find a favorite passage. It appeared at the beginning of the novel's fifth act, or at least it had in the first copy I had read, a Canadian version published by Anansi in September 2010. But flipping through this new edition from Heti's American publisher, I couldn't find it. I felt disoriented and wondered if my memory was failing me, and as I looked more closely at the American version, I saw that much else had changed: passages had been deleted or transposed; new characters appeared; objects changed value and form.
After a few minutes of searching, I found the passage I was looking for. It hadn't changed much between the first publication and the second, but its new placement left me confused, and surprisingly disappointed. I wanted to find the book exactly as I'd left it, and felt the same as Jonathan Franzen, who recently expressed his misgivings about e-books: "When I read a book, I'm handling a specific object in a specific time and place. The fact that when I take the book off the shelf it still says the same thing—that's reassuring." Books often feel like restorative, reliable old friends—and although Heti's book hadn't forfeited its material qualities, my assurance of its fixity had been shaken.
June 11, 2010 | by David Wallace-Wells
But soccer nationalism—soccer nationalism is another thing entirely. For a Brit like Will Frears, English football encodes plenty of thinking-man's-ambivalence about the country itself—its haughty self-regard, its classishness, its sporadic hooliganism. In America, delightfully, conveniently, soccer decodes ambivalence. On the field, the United States is not a superpower but a scrappy younger sibling, not racially strifed but Benetton-harmonious, not stratified by class but unified blandly by a rec-league middle-classness. Soccer isn't war, it's much more self-denying than that, something closer to noble pacifism. Americans have tribal instincts, too, though we check them, and soccer nationalism might be our only form of bloodless imperialism—a chance to root for our country when it doesn't actually mean anything. Soccer loyalty, unlike national loyalty, is lightly-felt and light on its feet; it is a weak nuclear force; it is winning.
Not literally winning, of course. Over the last generation American soccer has climbed out of the realm of the putrid but pitiful and ascended to discourteous mediocrity. This makes us, somehow, only less loveable to the rest of the world. But being an underdog is perhaps the most cherished position in American sports. Here, we actually like surprises, unlike Europeans—whose leagues feature no playoffs, no salary caps, and punish lackluster teams by actually demoting them, like bad students—and all the more so when we've been along for the ride. Here, we might even prefer surprises to excellence. And being mediocre means we're only a lucky break from attaining decency.
Read More »
There is nationalism, Arthur Koestler said, and then there is football nationalism, the latter being much more deeply felt.