Posts Tagged 'Uriel Weinreich'
June 25, 2013 | by Evan Fleischer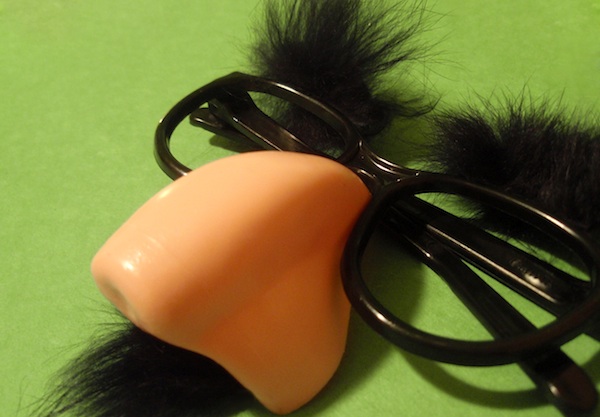 One afternoon I decided to read Groucho Marx in French, because, well, why not? I had temporarily switched Boston for New York on the larkiest of larks, had accidentally been charged $9,000 for a pulled pork sandwich (where my saying "It's that much because it comes with a little waiter who grows when you pour water on him, right?" fell unbelievably flat), and—with nothing in the immediate particular to do on that May afternoon—felt the moment was right for a book.
Groucho and Me was translated into French in 1981 as Mémoire capitales, and it begins so: "L'ennui avec une autobiographie, c'est que l'on ne peut pas s'ecarter de la verite. Quand on ecrit sur un autre, on peut se permettre des retouches, voire carrement de la broderie anglaise." (The trouble with an autobiography is that we cannot depart from the truth. When one writes of another, one is permitted alterations, even downright English embroidery.)
Groucho wrote it like this: "The trouble with writing a book about yourself is that you can't fool around. If you write about someone else, you can stretch the truth from here to Finland." Read More »
February 22, 2013 | by Ezra Glinter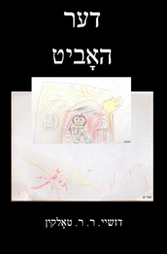 One of the best things I've ordered on the Internet recently is a Yiddish translation of The Hobbit. After getting lost in the mail in the wake of Hurricane Sandy, it finally arrived: a medium-sized white-on-black paperback titled Der Hobit, with a dedication to the "workers and residents of the Newtonville Starbucks (my office)." The translator, Barry Goldstein, is a retired computer programmer, and reworking The Hobbit is only one of his hobbies. He is an arctic traveler who has taken several trips to Greenland, and he has rendered accounts of Shackleton's voyages into Yiddish. He is also on the editorial team of a more momentous, if not quite as whimsical, project: the new Comprehensive Yiddish-English Dictionary, released in January by Indiana University Press. Now, thanks to Goldstein, I have the Yiddish Hobbit, and the means to read it.
A dictionary is meant to be a reflection of a language (or a prescription for it, depending on your view), but the Comprehensive Yiddish-English Dictionary reflects an entire culture. (In the interest of full disclosure, the dictionary received a grant from the Forward Association, which publishes the newspaper for which I work.) Unlike previous dictionaries, its audience is mainly English speakers, not Yiddish. It is aimed at readers of Yiddish literature (or Yiddish translations of children's fantasy novels), rather than people who want to speak or write the language, though an English-Yiddish dictionary is also on the way. In the battle between descriptivism and prescriptivism it takes a middle path, erring on the side of the descriptive. Taken with its predecessors, it tells the story of Yiddish in America. Read More »