February 13, 2013 | by Sadie Stein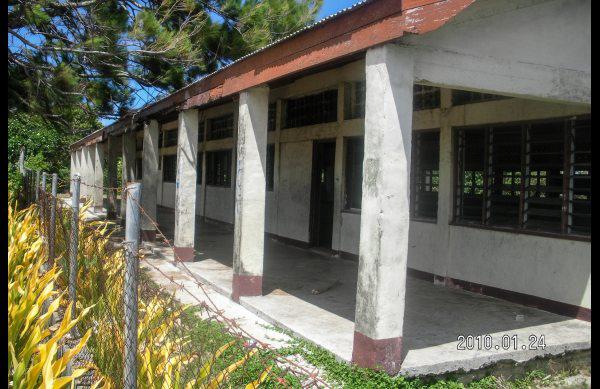 Growing up in Tonga with her grandmother, Kato Ha'unga loved books. She explains, "That was the only thing to expose me beyond the beach to the world outside of Tonga." After moving to Anchorage, Alaska, for college, Ha'unga started sending books home. But after the 2009 tsunami destroyed the family's library, she decided to rebuild on a larger scale.
With help from range of organizations, including much of the University of Alaska Anchorage community, Senator Lisa Murkowski, and  the U. S. Navy, Ha'unga has made great headway in opening what will be Tonga's first public library, Northern Lights Library in the Ha'apai Group. A location has been secured, fifty thousand books donated, and shipping costs covered. Says she, "Grandma never left the island. Through books, me and Grandma could travel. She can see the Eiffel Tower. She sees the Northern Lights of Alaska."
March 23, 2011 | by Sam Stephenson
Stephenson has been blogging for The Daily about W. Eugene Smith, the subject of his forthcoming biography. Here, he writes to managing editor Nicole Rudick from the island of Guam.
Dear Nicole,
I am writing you from my hotel in Guam rather than taking a day trip to Iwo Jima. The visit was canceled by the American and Japanese embassies, because of the earthquake and nuclear disaster in Japan. The Japanese government opens the uninhabited island to civilians only one day a year, and I've been planning my month-long Pacific journey in Smith's footsteps around this year's date, March 16, for the past ten months. I'm disappointed, but I understand the decision. A government-sanctioned sightseeing trip to a remote island seems inappropriate while Japan is undergoing the current tragedy, no matter that 140 Americans had gathered here for the trip, with a mirror group in Tokyo.
It means I'll have to come back next year. Smith made stunning photographs of the Iwo Jima battle, and I can't finish this biography without seeing that tiny piece of volcanic rock poking up out of the ocean. It measures only four and half miles long and two and a half miles wide, yet we (Americans) had eight hundred ships and two hundred thousand troops off its shores in 1945. The absurdity of that reality must have impacted young Smith, who was from landlocked Kansas: We're fighting the war of all wars over this?