Posts Tagged 'True South Books'
October 3, 2013 | by Whitney Mallett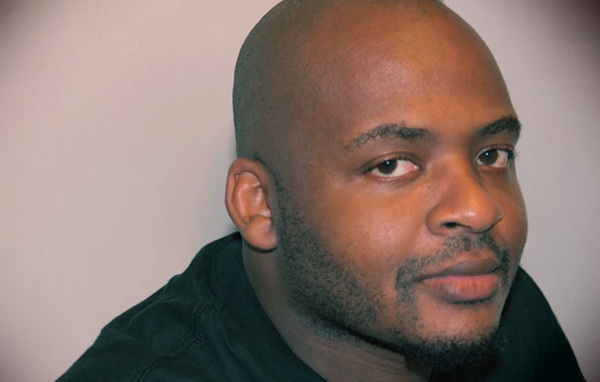 Right across the street from my apartment in Bedford Stuyvesant, there's a bookstore, True South Books. BOOKS ARE BETTER THAN TV, reads a sign in the window, in bold, black, hand-drawn letters. Another one reminds, DO THE READING. From open to close there's a stereo that sits on a stool out front. The sounds of Boyz II Men or Nina Simone or Bob Marley often drift across the street and through my window. A few weeks ago, there was a reading there to celebrate two books published this year by Kiese Laymon: his first novel, Long Division, and a book of essays, How to Slowly Kill Yourself in America. The bookstore was packed that night. (Bookstore/barber shop, I should say; there was a haircut in progress well into the reading.) In spite of all the questions directed at Laymon, he did his best to make the night about community rather than himself, sharing the stage with several other young writers.
Laymon was born and raised in Mississippi, but now lives upstate, teaching at Vassar College, where he's an associate professor of English and Africana studies. He's also a contributing editor at Gawker and writes regularly for ESPN. He has a lot to say about race, gender, sexuality, love, and how to survive as a young black man in America.
Long Division tells the story of fourteen-year-old City. After telling off the judges at a sentence competition (like a spelling bee) for asking him to use the word niggardly in a sentence, he finds himself a viral video sensation and arouses the ire of his mother, who dumps him at his grandmother's in rural Mississippi. There he starts reading a paperback novel about a fourteen-year-old boy also named City, set in 1985. And through the book and a hole in the ground in the woods, both Cities travel in time between 1964, 1985, and 2013. Laymon notes this isn't The Invisible Man. Neither City is in this hole alone—Shaylala Crump (City loves the way she smells) and a couple of other teenagers jump back and forth in time with him.
When I called Laymon to talk about Long Division, he remembered me. I was the one sitting cross-legged in the front row, wasn't I? He was genuinely interested in asking me about me, where I'm from, what I do. Finally we got around to talking about him.
Ever since that event, I've been reading your novel and everything you've written for ESPN.
It's just weird when anyone reads anything that you write. It's crazy. Don't you think so? Any time you think about people sitting alone or in moving spaces like trains reading some shit that you wrote? It's weird.
When you're writing, are you thinking about an audience?
When I think about audience, it's strange. I think about people in a theater. In my mind, I'm always thinking about what groups of people are going to take turns sitting in the front row. Who is going to be at the front? Who is going to be at the back? Who is going to be on the balcony? Things like that. Even though reading is not like that. It's so personal and individualized, but in my mind when I'm creating, I think about all these different people in a theater. So when I hear about people reading or when people take pictures of people reading—which is what my friends have been doing, taking pictures of people reading the book that they see different places—it's beautiful and wonderful, but it's really disorienting because people are just spending time with themselves and this book. That's weird.
When you were writing Long Division, who were you thinking was in the front row of that audience?
It changes. The people in the front row the most often are the characters in the book, the kids like City and Shaylala. They are the primary audience. They are in the front the most. But sometimes they're in the back and I'm thinking about people who have written shit that I've read that has inspired me. Those people are in the audience. And then I'm thinking about people like fucked-up English teachers who told me I'd never be shit. They're in the audience. All these people occupy part of my imagination. It's really like you're writing to different parts of your imagination, but they're dressed up in the form of characters or memories or whatever. Different sections have different audiences, are differently audience specific, but the characters are always really close to being at the front.
Did you talk to kids while writing the book?
I would talk to kids about it a lot, kids between ninth grade and twelfth grade. And even when they didn't know I was talking about it, I'd be talking about it. You have to listen to kids nowadays and see you know how they are talking, how they are using verbs. I definitely had to talk to a lot of kids for the 2013 part. Because of the Internet, they just know so much language. Right? They just know so much language. Read More »