Posts Tagged 'travelogue'
April 17, 2014 | by Robert Dawson
A photo essay for National Library Week.
There are approximately seventeen thousand public libraries in the United States. Since I began this project in 1994, I have photographed hundreds of libraries in forty-seven states.
I didn't intend this project to last eighteen years. Many of the early libraries were photographed during longer journeys, when I had the time. The photography was usually connected to some other effort, such as when I taught workshops in Alaska in 1994 and Key West, Florida, in 1997. In 2000 my family and I took a long drive throughout the American West, occasionally photographing libraries along the way. In 2007 we traveled through Louisiana and parts of the South, again photographing a few. Every summer we have stayed in a little cabin in Vermont. I have always brought my camera along on each of those trips and gradually began to accumulate photographs from places other than my home in California. In the late 2000s I began to focus the project. I made specific library photo trips throughout Nevada and to Seattle, Salt Lake City, and Chicago. I began to realize that if I wanted to make this a national study, I had some more traveling to do. Read More »
February 19, 2013 | by Evan James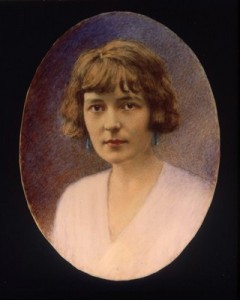 On the Saturday closest to my thirtieth birthday, I went out on the town with Andrew and Izzy, two of my Highbury flatmates. With my time in dreamy Wellington drawing to a close—to say nothing of my waning metabolic rate—the need to run a little wild at the end of an afternoon spent contemplating fiction felt realer than ever.
To this end our trio wound up, at three in the morning, after hours of dancing, walking toward a Burger King on the corner of Cuba and Manners. This Burger King occupies the ground floor of a heritage building with an Edwardian Baroque façade. Once home to the first Te Aro branch of the Bank of New Zealand, the building now shoulders what the local government describes as "considerable townscape significance."
"My uncle used to be the president of Burger King," said Andrew, sitting across from me and eating fries. The Burger King before us teemed with loud, drunken revelers.
"I can one-up you," said Izzy. "My grandfather used to be the chairman of the National Front."
"What's the National Front?" I asked.
"You don't know what the National Front is?" said Izzy. "Are you kidding me? Fucking Americans!"
"Look," I said. "I know about a lot of things outside of America. I can't know about all of them."
"You know what the Klu Klux Klan is," said Izzy.
"Well, of course."
"It's like the Klan, but in the UK." Read More »