June 30, 2014 | by Sadie Stein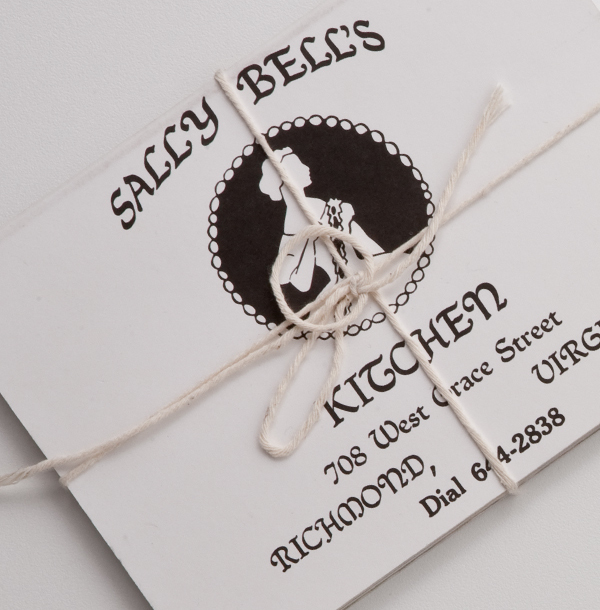 Sally Bell's started making box lunch in the 1950s, but the recipes used to make the salad, sandwich spread, deviled egg, cheese wafer, and cupcake that go into the box date back to the 1920s, when Sarah Cabell Jones opened her bakery in a building across the street. There is nothing singly spectacular about the immemorial meal you get here, except for its immunity to anything modern. Sally Bell serves the exact lunch it served a half-century ago, which is probably much the same as polite Virginians ate a hundred years ago. There are two salads from which to choose: macaroni, which is fine, and spicy-sweet potato salad laced with onions, which is memorable. Of the eleven kinds of sandwiches, we seldom can resist pimiento cheese, but we have not regretted chicken salad (on a roll rather than white bread), cream cheese and olive (talk about a bygone taste!), and thin-cut Smithfield ham. As for cupcakes, there's no beating the orange-and-lemon, its icing sprinkled with little bits of citrus confetti. All the elements are neatly packaged in a cardboard lunchbox lined with wax paper.
—Jane and Michael Stern, Roadfood
Sally Bell's Kitchen is hardly a secret. It is a Richmond institution, beloved by generations of Fan District denizens, and the subject of a lengthy profile, in 2000, in the New York Times. Saveur calls its box lunch "paradise in a box." Its demure, upside-down cupcakes, twenties-vintage Colonial Dame logo, deviled eggs, and old-fashioned, pecan-crowned cheese wafers—described by the Sterns as "heartbreaking"—speak to a sort of timeless gentility most of us can only imagine.
Certainly I can. I have no ties to Richmond, no institutional memory of the place. The three times I've tried to visit Sally Bell's, I've fallen victim to the bakery's conservative hours. And yet my obsession with the place is so well known that friends have more than once taken the time to wait on line and rush me a box lunch up to New York. People have given me aprons emblazoned with the cameo logo and a picture book filled with mouthwatering images of deviled eggs and beaten biscuits. On occasion I have been known to print out a copy of their menu and quixotically check off the options that appeal to me: potato salad, ham roll, lemon cupcake. For a while I had this pinned over my desk at work. I imagine people found this eccentric; in fact, I found it deeply comforting. Sally Bell's—or my dream of it, anyway—has somehow become my happy place: a magical, cozy, well-ordered, old-fashioned realm filled with immutable recipes and homemade mayonnaise. Never mind that these aren't the foods I grew up with; they have somehow become, for me, the definition of comfort. When I'm sad or disoriented, I pull down my book and pore over those pictures. I watch this film again and again, and I cry for reasons I can't even explain to myself. Read More »
December 20, 2013 | by Titi Nguyen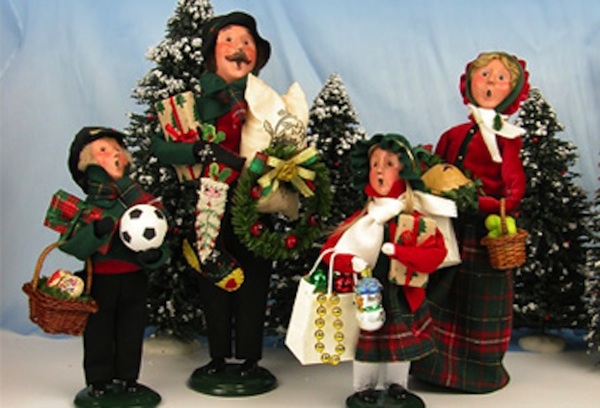 Several years ago, my mother announced she was through with Christmas trees. She and my father were tired of buying the thing, lugging it home, and decorating and taking it down. There would be no more tree unless we, their four grown children, put it up ourselves. That year my siblings and I drove to the Quincy Artery Garden Center, ten miles outside Boston, and dragged an eight-footer home. It was like wrangling an alligator; the sharp needles dug into our hands and the peak scraped against the living room ceiling, leaving a long gray trail across the "Cotton Balls" ultra-white paint my father had applied mere months before. That was the last yuletide tree at my parents' house.
Each year I've urged my older brother to revive this tradition; naturally, the job falls to him, since, in the Vietnamese custom, he lives with our parents in their house along with his wife and children. The rest of us have moved out. But his two jobs sometimes don't afford him time to sleep or eat, let alone embellish a tree. My sister has her own family's tree to tend to now, and I don't expect my younger brother, the baby of the family, to take action. I am the biggest tree enthusiast, but my returns home from New York City are always too late. My mother firmly believes in getting maximum use out of any purchase; our pine usually went up right after Thanksgiving and lasted into late February through the Asian Lunar New Year.
As a child I always thought our tree was special. My cousin's tree, carried up from the basement each year by my uncle, looked creepy to me, the flame-retardant branches screwed into a skinny wooden pole painted green. My family kept fresh spruces that filled our living room with a peppercorn smell. The ornaments, whose individual histories and significances we'd forgotten or simply didn't know, seemed to have come from a Goodwill bin. Most had been passed along to us by my parents' housekeeping clients, people they cleaned for in the wealthier neighboring towns. I remember a baked clay piece shaped like a Christmas tree, looped through with green ribbon and painted in cursive across the base: Merry X-mas, Kilborns! There was also a glazed ceramic baseball player in a striped jersey holding a bat over his shoulder that read BENJAMIN; each year, we celebrated the athletic talents of some little-league slugger we'd never met. The glue on some pieces had yellowed and cracked, and various parts had fallen off—the bow on a ceramic wreath, the plastic googly eyes of a square snowman fashioned out of Popsicle sticks. Instead of the usual star, we had an angel whose rubber head was constantly rolling off. To get her onto the tree, you had to stick the top branch up her velvety skirt.