Posts Tagged 'Toby Barlow'
February 12, 2014 | by Dan Piepenbring
Behold: the first written use of fuck, from 1528, inscribed by a monk who seems to have been pretty pissed off with an abbot.
"Kicking against the pricks becomes rather less impressive when the pricks have melted away." Taking a hatchet to the Hatchet Job of the Year.
Wes Anderson's new film, Grand Budapest Hotel, is by his own admission "more or a less a plagiarism" of the works of Stefan Zweig. Will the movie renew American interest in Zweig's writing?
An "edit-a-thon" aims to close the gender gap on Wikipedia, to which far more men contribute than women. Though as the Newsweek reporter Katie Baker tweeted, "Maybe few women edit Wikipedia because they do enough thankless unpaid labor already."
"Emptying the Skies," Jonathan Franzen's 2010 essay on the poaching of migratory songbirds, is soon to be a documentary.
Toby Barlow's Write-a-House, a residency program that gives houses to writers, is still a bit shy of its fundraising goal, but there's a week left in the campaign—help out.
June 7, 2013 | by Lorin Stein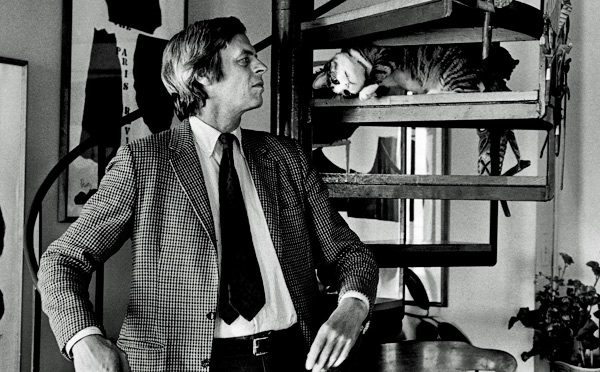 Our friend Toby Barlow has written a novel, set in Paris in the 1950s, in which an expat literary magazine gets embroiled in a CIA plot. Naturally the whole thing is fiction … or is it? Here Barlow describes the genesis of Babayaga and his valiant attempts to erect a statue to our founding editor, George Plimpton.