Posts Tagged 'Timothy Leary'
September 30, 2013 | by Adam Leith Gollner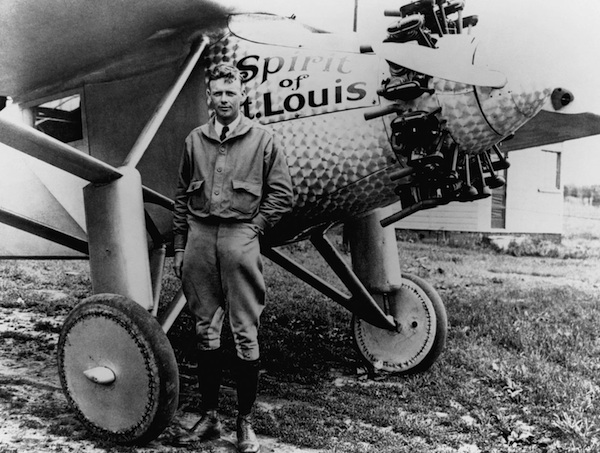 What have we not done to live forever? Adam Leith Gollner's research into the endless ways we've tried to avoid the unavoidable is out now as The Book of Immortality: The Science, Belief, and Magic Behind Living Forever. Over the past seven weeks, this chronological crash course has examined the ways humankind has striven for, grappled with, and dreamed about immortality in different eras throughout history. This is the final installment.
You have to get old. Don't cry, don't clasp your hands in prayer, don't rebel; you have to get old. Repeat the words to yourself, not as a howl of despair but as the boarding call to a necessary departure. —Colette, Les Vrilles de la Vigne
In 1927, before Charles Lindbergh set off across the Atlantic Ocean, newspapers described the flight as a guaranteed "rendez-vous with death." While the Spirit of St. Louis hummed toward France, human-formed phantoms and vapor-like spirits materialized before Lindbergh's eyes. These "inhabitants of a universe closed to mortal men" spoke to him, reassuring him and helping him find his way. This inner experience, he wrote, seemed to penetrate beyond the finite. It was an epiphany that guided the rest of his life.
After his pioneering flight, he received millions of letters, thousands of poems, countless gleaming accolades. Whole cities attended parades in his honor. Wing-walking skywriters spelled HAIL LINDY high in the air. Former secretary of state and later U.S. Supreme Court chief justice Charles Evans Hughes gave a speech in New York heralding "science victorious."
In the euphoria's wake, having managed one impossibility, Lindbergh wondered if he mightn't help solve another. Working alongside Nobel Prize–winning cell biologist Alexis Carrel (who claimed, erroneously, that cells divide endlessly and are therefore naturally immortal), Lindbergh came to question whether death is "an inevitable portion of life's cycle," musing that perhaps scientific methods could hasten the arrival of bodily immortality.
Lindbergh had been raised to believe that "the key to all mystery is science." The idea that science will allow men to become gods was instilled in him by his grandfather, a well-known surgical dentist. For postflight Lindbergh, solving the basic mystery of death seemed only as challenging as flying across the sea. It just meant doing what people said couldn't be done. Yet as he aged, and as his experiments didn't yield the hoped-for results, he began questioning his desire for immortality. He became an environmentalist, spending time in the wilderness and observing cycles of life and death in nature. Read More »
August 4, 2011 | by The Paris Review
Blair Fuller was an editor emeritus of The Paris Review and the author of two novels, A Far Place and Zebina's Mountain, as well as Art in the Blood: Seven Generations of American Artists in the Fuller Family. Born in New York to a family of artists, architects, and publishers, he became an editor at The Paris Review shortly after it was founded. He moved to California in the early sixties, where he taught in Stanford's Creative Writing Program and went on to cofound the Squaw Valley Community of Writers. He died on July 23, at the age of eighty-four.
Blair went out of his way to welcome the current staff of the Review and to support the new tack of the magazine. He read each issue cover to cover and was quick with both praise and criticism: "The Levé piece is my favorite. I feel badly that he ended his life. An interesting and original man ... I wish Beattie could be trimmed a bit. Bolaño never did grip me. Otherwise a fine issue." His first response to the Daily was typically forthright: "What a terrible idea!" Eventually he softened and even sent several reminiscences (he called them "memories") as possible contributions to the blog. In June, he sent us these two snapshots from the early days (and nights) of the Review.
IN PARIS IN THE LATE 1940s, Harold "Doc" Humes had published a magazine, The Paris News-Post, which was intended to tell the Americans who were arriving in large numbers to work for the European recovery effort what they should see, do, and buy in France. Few, however, bought the News. Read More »