June 5, 2012 | by Lorin Stein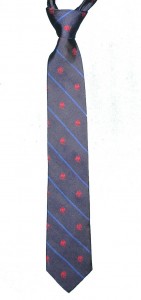 A few months ago our friend Kirk Miller, of Miller's Oath, made a small batch of Paris Review ties–twenty-four, to be exact. I bought one. Several members of our board did the same. We have four ties left—one of each! So, as you see, this is a true limited edition. Give one of them to your dad for Father's Day. Each comes with a free subscription to The Paris Review. Buy one today!
While supplies last.