June 17, 2014 | by Dan Piepenbring
William Crookes, born today in 1832, was a deft scientist—in Britain, he identified the first sample of helium, discovered thallium, invented a radiometer, and developed a vacuum tube to study cathode rays. But he was also a total naïf.
Swayed by spiritualism and the faddish pseudoscience of the day, Crookes regularly attended séances and joined both the Theosophical Society and the Ghost Club—still extant, should you care to sign up. The Hermetic Order of the Golden Dawn, perhaps the best-named misguided occultist group in the history of misguided occultist groups, inducted him in 1890.
What drew someone of Crookes's occupation into such fraudulent circles? Some say it was grief—Crookes's brother had died from yellow fever at only twenty-one, and the scientist presumably yearned to speak with him again. Whatever the case, Crookes's research papers on the paranormal, and thus whole years of his life, are swathed in a kind of dramatic irony. He was one of the few men in his profession who bought into these shaky accounts of the otherworldly. His writing on supernatural phenomena, so outwardly rigorous, shines with melancholy when you realize how deeply he wanted to believe. It's bad science on good faith. Read More »
November 14, 2012 | by Ezra Glinter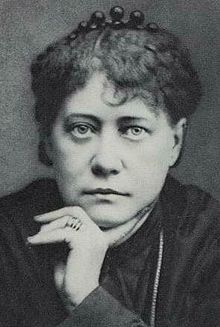 Theosophy Hall of the United Lodge of Theosophists on East Seventy-Second Street in Manhattan is one of those strange, wonderful, time-warp spaces you can find all over the city, if you know where to look. From threadbare armchairs in the lobby to a library of occult books in the basement, it's the kind of place that hasn't changed in decades. It could be a museum, if someone hung a velvet rope.
I was at the ULT on a recent Wednesday evening to attend the weekly study group on The Key to Theosophy, by Helena Petrovna Blavatsky. My interest had been piqued by a new biography, Madame Blavatsky: The Mother of Modern Spirituality, by Gary Lachman, who (for those interested in such trivia), was the bassist for Blondie before reinventing himself as a writer on occult topics. A man in a brown sweater vest and a silver-haired woman wearing gold-rimmed glasses led the discussion from a semi-circular stage that, under pink and purple lighting, looked like an old-fashioned science fiction set. With the ancient furnishings, solemn proceedings, and casual talk of 1,500-year reincarnation cycles, the scene was delightfully weird.Read More »