Posts Tagged 'the supernatural'
June 17, 2014 | by Dan Piepenbring
William Crookes, born today in 1832, was a deft scientist—in Britain, he identified the first sample of helium, discovered thallium, invented a radiometer, and developed a vacuum tube to study cathode rays. But he was also a total naïf.
Swayed by spiritualism and the faddish pseudoscience of the day, Crookes regularly attended séances and joined both the Theosophical Society and the Ghost Club—still extant, should you care to sign up. The Hermetic Order of the Golden Dawn, perhaps the best-named misguided occultist group in the history of misguided occultist groups, inducted him in 1890.
What drew someone of Crookes's occupation into such fraudulent circles? Some say it was grief—Crookes's brother had died from yellow fever at only twenty-one, and the scientist presumably yearned to speak with him again. Whatever the case, Crookes's research papers on the paranormal, and thus whole years of his life, are swathed in a kind of dramatic irony. He was one of the few men in his profession who bought into these shaky accounts of the otherworldly. His writing on supernatural phenomena, so outwardly rigorous, shines with melancholy when you realize how deeply he wanted to believe. It's bad science on good faith. Read More »
September 6, 2012 | by Amie Barrodale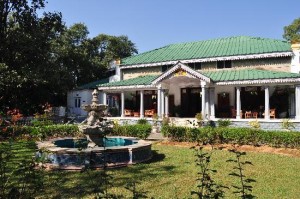 "I think this hotel is haunted," I told my traveling companion, Clancy.
I have never said anything quite like that before. Now, I have unconventional beliefs. I believe when others tell me they have seen a ghost, particularly if they have details—say, a long nose and a tuxedo, or a suggestion from an old lady that we "touch now, dearie." But it still sounds like crazy talk. I am aware of that.
"You're right," he said.
"Really?"
Then we were both afraid to turn out the light. We were in the Rajmata Suite, where the woman who lived in the hotel used to sleep, back when it was a home. Actually, the correct word is palace. When you turned out the light it was pitch black in the room. In that darkness, I felt—briefly—a unique dread. It was not a menace. Just a funny intimation. To put it into words is to coarsen what was fine: an intimation that one day I would die.