December 19, 2012 | by Rowan Ricardo Phillips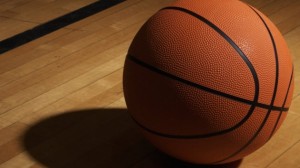 The most common score in basketball is 2-0. It tends to be the point of departure from which thousands upon thousands upon thousands of basketball games subsequently differentiate themselves. Yes, of course the game can break its goose eggs with a three-pointer from behind the line, or the enduring "and one" basket and free throw, or it can begin with one of two free throws made after a personal or technical foul. 1-0, 3-0: as far as basketball scores go these are baroque figures: one bland, one grand. But 2-0. One basket made inside the arc with no response yet from the other team. It's the primordial moment of the game in motion. The opening bell. The icebreaker.
Twenty seconds into last night's game in Madison Square Garden, when Raymond Felton dribbled hard to his left, flattened out from the left elbow of the lane, dropped his shoulder as though heading full-steam on an angle toward the hoop, and then, instead, took a sudden step backward, elevated, and rattled in a fifteen-foot jump shot, the New York Knicks led the Houston Rockets by the pristine score of 2-0. The crowd cheered. I watched and couldn't help but wonder: Would tonight be Felton's night? I have trouble recalling another ballplayer with Felton's knack for being both mercurial and dependable always and at the same time. He can shoot you out of a game you have no business losing. He can shoot you to a victory against the best competition. Yet, as strange as this must now sound, he basically plays the same game every game. He always looks to run the offense. And he rarely turns the ball over (a trait he should get far more credit for). Read More »
June 22, 2010 | by David Wallace-Wells
A Quick Kiss of Redemption
," David Means has established himself among the finest and most incisive American writers of contemporary short fiction—and as the member of his generation perhaps most invested in the short form itself. In his three previous books—each curated with remarkable care and enviable devotion—Means has delivered exquisite local portraits of the destitute, desolate, and disconsolate in postindustrial America. In the course of discussing "
The Spot
," his marvelous new collection of razor-sharp shorts, we wondered, is he tempted at all to go longer—to essay the novel?
Yeah, I'm tempted by the novel. Tempted is the correct word because compared to the demands of the story it would seem that the novel, all that wide-open space, would be enticing after four story collections. But what's not enticing to me is the idea of simply going big and wide for the sake of giving into the possibility of going big. I love novels, and I read them more than anything, but stories cut in sharp and hard and are able to reveal things in a different way: they're highly charged, a slightly newer form, and inherently more contemporary.

Big and wide can mean expansive and comprehensive, but it can also mean bloat. Novels often thin themselves out to a watery hue—some even start that way—and at times seem to only ride along the surface of things, giving us what we already know, reporting the news that is just news. Ezra Pound said that literature is news that stays news. I keep reading novels that feel, even if they're trying new tricks, like old news, and often resort to cliché to keep moving: out of the corner of his eyes, his heart was pounding in his chest, that kind of thing. Those books are just surfing along on a very small waves—reading them is like watching surfers on Cape Cod trying to catch whatever's coming in on a lame day. Read More »
Since his 1991 debut "