November 8, 2012 | by Alia Akkam
My first encounter with Patrick Swayze was not, like many of my classmates', in a suburban movie theater, watching his robust muscles seductively grip Jennifer Grey's tiny pelvis to the sounds of Mickey & Sylvia. The night I met him on the small television in the kitchen, my mother washing dishes in the background, instead of a form-fitting tank top Swayze was wearing the distinguished gray uniform of the Confederate States Army. Before he played the Catskills dance instructor of teenage girls' dreams, Swayze was Orry Main, a good ole fighting South Carolina boy whose best friend is a damn Yankee, in North & South, the melodramatic 1980s miniseries that reduced one of the country's most devastating slabs of history to coquettish glances thrown from beneath floppy straw hats and above buxom gowns. At age six, too young to comprehend the definition of secession, much less the horrors of slavery, I watched the scenes of sprawling plantation estates with the same intensity as an afternoon fix of He-Man and the Masters of the Universe. It was the first time I heard the words civil war.
Years and textbooks later, the intricacies of this defining upheaval continued to compel me more than any other period in our country's history. Each moment of the war—those first foreboding booms over Fort Sumter, the hundreds of thousands of lives replaced by bloody corpses, Abraham Lincoln's searing call for freedom—seemed fraught with political, economic, and moral complexity. Patrick Swayze ushered me into this suspenseful drama, Ken Burns's The Civil War took me deeper, and I didn't want to leave. Read More »
April 25, 2012 | by Gary Lippman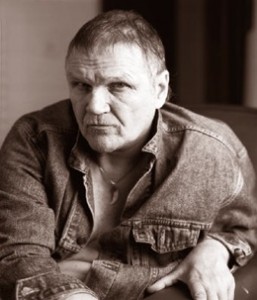 Whenever I rang the phone at a certain house in the kudzu-covered college town of Gainesville, Florida, I knew what I was likely to hear: not a polite "hello" or "good afternoon," but a gruff-voiced, rural Georgia-accented statement of self: "Harry Crews." And whenever I visited my friend Harry, the notorious American novelist and essayist who died ("bit the big bagel," he'd say) in March at the age of seventy-six, I knew what I'd likely find: a great boulder of a man in a bathrobe sunk into a brown recliner chair in a living room filled with books, photographs, and, on one wall, the framed quilted image of a typewriter.
"Come on in, blood, grab a seat, how ya been?" Harry would call to me as I stepped inside. He took pride in rarely locking his home's front door, just as he prided himself on keeping his number listed in the Gainesville white pages.
"All's good," I'd say, dropping into a chair that faced his. "New York's fine, how you been?"
"Well, I'm hurting."
Read More »