Posts Tagged 'The Residue Years'
March 23, 2016 | by Whiting Honorees
Mitchell S. Jackson's debut novel, The Residue Years (2013), was praised by publications including the New York Times, The Paris Review, and The Times (London). The novel won the Ernest Gaines Prize for Literary Excellence and was a finalist for the Center for Fiction's Flaherty-Dunnan First Novel Prize, the PEN/Hemingway Award for First Fiction, and the Hurston/Wright Legacy Award. Jackson's honors include fellowships from TED, the Lannan Foundation, the Bread Loaf Writers' Conference, and the Center for Fiction. His writing has appeared in The New York Times Book Review, Salon, and Tin House, among other publications. He serves on the faculty at New York University and Columbia University.
Citation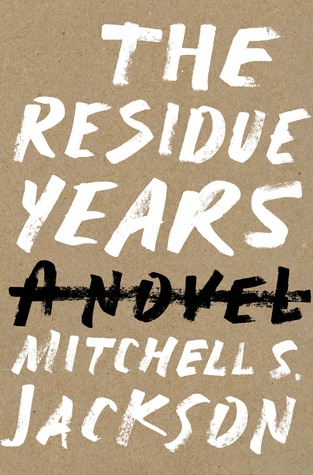 Mitchell Jackson writes into Portland like Edward P. Jones writes into Washington, D.C., with his judicious left eye on the full hearts of his characters and his vigilant right eye attuned to the wolf at their door. His classically orchestrated novel, "The Residue Years," novel, is suffused with humor, lyricism and compassion. It follows the parallel narratives of a mother and son whose lives are shaped by their involvement with drugs. Grace, the mother, recently released from jail, is struggling to stay clean. Her son, Champ, a college student, is dealing on the side, and convincing himself that he'll avoid being caught. Jackson is a powerfully confident writer, with an unerring ability to embody voices. Grace's fearfulness and doubt and Champ's certainty and swagger form striking counterpoints in a story about the way poverty and policy can destroy a family.  
From The Residue Years
Peoples, you listening?
Bet.
This is how it go.
If you're cold enough they name you.
Clutch or Jack Knife or K-Dub or 3-D or Dead Eye or D-Reid or Big Third or Smooth or DaBell—score twenty or thirty a season, and bam, you're Stu or Pickle or Free or Fish or Big Blass or King Cole or Doc—they've christened you T-hop or B-hop or Pooh or Fluff or the Honey Bee or Houseguest or B-Moore or J. D. or Bookie. Handle your biz lugis luge and everywhere they'll say your name, call out T-Cage, T. T., Gumby, Banger, A-Train, Nickle, Action, P-Strick, JoJo, L. V., T-Jones, Blazer.
We're talking MVPs and state champs and first-team All-Everythings, dudes who anyday you wanted it would kill your weak ass at the park.
In my city, hoop's the hegemony.
In the Rose City, the P, what the deal is, if they name you, you're anointed. And in the P that's what we cherish, what we love if nothing else: Year after year after year we harangue who's greatest of the ones who dropped 40s and 50s pre a three-pointer, which phenoms scored 60! 70! 80! Guys named J-Bird or Zelly-Roo or T. B. or D-Stoud or Slash or T-Bone or T-Ross or T-Hamp or Juice or Ice or Silk—middle school man-childs who played not a lick beyond the eighth, or the luckier-than-thous who hang-timed off to college handcuffed by the city's collective hope. The General and 2-Ounce and Stretch and Big City and Slider and Truck and Duke and the one we named the GOAT: legends, a few of them, all-leaguers in every league they played.
My word, a nickname is a christening, meaning you got a shot, meaning they think you can go, which is one chance more than most of us, so no wonder the chosen are all there is to speak of. No wonder when, for most, hoop's about our only shot to be better and bigger than the rest, to secure a life that counts.
But on the flip side, fall short and then what?
January 30, 2014 | by Tim Small
Mitchell S. Jackson's debut novel, The Residue Years, was published last fall and drew immediate notice for its amazing use of language and voice, the cadence of its sentences, and the authenticity at its center. It tells the sweet, sad story of Grace, a recovering drug addict, and her drug-dealing son, Champ, as they both struggle in an African American Portland neighborhood that was ravaged by crack in the nineties.
Critics said the novel was about race, or poverty, or America's failed war on drugs. Big, social themes. Personally, I disagree: to my mind, The Residue Years is a personal story, a novel about love, redemption, and freedom. Interspersed throughout are a blank form for a rehabilitation center, a police report, a Baptist church member registration form, a petition for child custody—subtle reminders that this novel is also about all the ways in which we are held captive by institutions that, more often than not, fail us. Between these pauses lie some three-hundred pages of beautiful sentences that mix urban slang with pitch-perfect lyricism, resulting in a new way of expressing American English—at least to my European eyes. Victor LaValle agrees: "It's tough to write beautifully about ugly things, but Mitchell S. Jackson makes it look easy." Amy Hempel has said that Grace and Champ are one of the fictional families she has cared about the most. And that's at the heart of Mitchell's novel: family.
Last month I fired up Skype and talked to Mitchell for more than an hour—I was in Milan, and he in Brooklyn—about his novel, his writing, and the dangers of how books are marketed today.
Your language is a fantastic mix of literary, poetic, lyrical English, and urban slang—it goes up and down and back and forth. I'm curious to know if you tried to bring together those worlds consciously.
I do feel like I'm in the middle there. I have my preliterary experiences in the urban world, listening to a bunch of hip-hop and listening to my uncles, my friends. When I got in school and started reading, I found people who were writing about a similar kind of experience, and whom I thought the canon respected. But I don't feel like I'm in a tradition. I don't think I read deeply enough in either field to really know about a tradition. I do have influences—James Baldwin, of course, and John Edgar Wideman. But also Denis Johnson and Barry Hannah. I like to stay in the middle. I think that that tension lets me play around with voice.
What was your starting point for the novel?
I started writing autobiographical scenes and tried to string them together. I didn't understand the characters' motivations. It took me years to figure out what they really wanted. I had a premise—mother on drugs, son sells drugs—but that's not human. Those are just things people do. It took me some time to figure out what the humanity in the characters was. I saw that this story was really about a mother and a son, about their will to redeem themselves from the hurt they'd caused. Once I realized that, I went back and rewrote a lot of stuff. When I started, the characters were so close to my own life that I felt like they had to speak and act and behave like the people they were based on.
Champ and Grace began as avatars of you and your mom?
At the beginning, and then they became composites. But the origin was in truth. Once you realize the characters have a life of their own and you let them do what's right for them, the work opens up. I wish I were as smart as Champ, but I'm not as smart as him. Read More »