Posts Tagged 'The Man without Qualities'
June 30, 2016 | by Michael Clune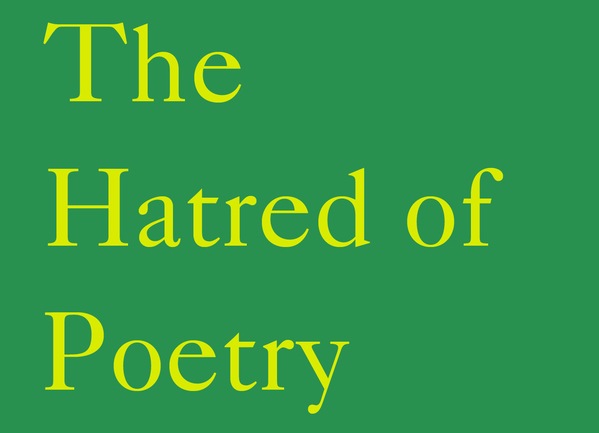 What do we want from poetry? To read a poem is, on some level, to loathe it—both poem and poet aspire to fulfill a set of impossible expectations from the culture. In his new book, The Hatred of Poetry, Ben Lerner argues that a disdain for poetry is inextricable from the art form itself. Earlier this month, Michael Clune spoke to Lerner at Greenlight Books, in Brooklyn. The exchange below is an edited version of that conversation. —Ed.

INTERVIEWER
One of the most striking things you do in The Hatred of Poetry is to reorient our sense of value. Your canon is "the terrible poets, the great poets, and the silent poets," as opposed to the merely good or the mediocre. You write about the worst poet in history, McGonagall, and his horrific masterpiece, or antimasterpiece, "The Tay Bridge Disaster":
Beautiful railway bridge of the silv'ry Tay
Alas! I am very sorry to say
That ninety lives have been taken away
On the last sabbath day of 1879
Which will be remembered for a very long
time.
LERNER
Wikipedia says that he's widely considered the worst poet ever. Read More »
September 14, 2011 | by Ian Volner
Readers of Robert Musil's The Man Without Qualities will recall the "Collateral Campaign," a fictional initiative to commemorate the seventieth anniversary, in 1918, of the ascent of Austrian Emperor Franz Josef to the throne. As the novel progresses, so too does the campaign: it will be a whole year of festivities, it will be The Austrian Year, The Austrian Peace Year. The planning draws in prominent personages who introduce more and more ambitious proposals; it launches scores of dinner evenings, plenipotentiary committees, and public debates.
Musil's subject, and the admixture of sympathy and satire he brought to it, seems awfully familiar in 2011. Nowadays, we are fairly encircled by Collateral Campaigns—by artistic enterprises whose intentions, intellectual and social, are unimpeachable, yet which seem always to hover between event and discourse, between process and product. Example: the new BMW Guggenehim Lab in the East Village, which opened last month.