Posts Tagged 'The Laurels of Lake Constance'
February 25, 2013 | by Sarah Gerard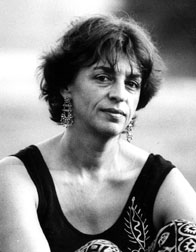 To call Marie Chaix's work autobiographical would be incomplete, though most of her books tell and retell the stories of her life. Her writing is porous and breathes memory, attesting to memory's transience and the impressions it leaves on the body.
At the age of twenty-six, Chaix read the notebooks her father had kept during his ten years in prison following World War II. Unbeknownst to her family, he'd been the right-hand man of pro-German Fascist collaborator Jacques Doriot and had fought in the Wehrmacht beside him. This was a shock and became the topic of Chaix's first book, The Laurels of Lake Constance. Like many of Chaix's works, it hovers somewhere between memoir and fiction. In June, Dalkey Archive Press will publish The Summer of the Elder Tree, translated by Chaix's husband, Harry Mathews. It concerns her ten-year hiatus from writing following the death of her editor and reincorporates many of the places she visited in The Laurels of Lake Constance and in her second book, Silences, or a Woman's Life, which Dalkey published late last year.
Chaix spoke to me on the phone from her home in Key West.
 
As someone who writes a lot of autobiography, do you believe that a story is preexisting—that a writer's job is to find it, retrieve it, and record it—or is there some invention in autobiography?
Well, I didn't realize it before writing, but in general I discovered that, even if you have characters that you know very well—even if you write about yourself, about your "life," your memories—the result is exactly the same as if it was fiction. I think that readers know that it's autobiographical because writers care when it's autobiographical, but they read it and think about themselves, which is what happened to me.
But I think writing doesn't work like that, you know? Of course, you have a motive, you have yourself, you have your family. But they become completely—and even yourself—you become completely part of a larger world, a larger story. Read More »
August 23, 2012 | by Harry Mathews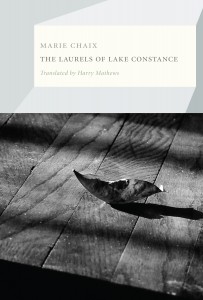 In 1970 I was living in France full-time, partly in Paris, partly in a mountain village on the fringe of the Alps. In that year I had the good fortune of becoming friends with the author Georges Perec, who had acquired a modicum of fame when his original first novel, Les Choses (Things), was awarded the Prix Renaudot, one of France's prestigious literary prizes. Georges had read the French galleys of my own first novel shortly before it was published; he wrote me a short but enthusiastic note about it, which I gratefully answered. After an exchange of phone calls, we agreed to meet one autumn evening at the Bar du Pont Royal on Rue du Montalembert, where we drank five vodkas together, followed by a good dinner nearby. By the end of the evening we were fast friends. And he was the best of friends—smart, sensitive (at once funny and depressive), as loyal as the rising sun.
At the time, Georges was uncertain about what to do next as a writer. An editorial assistant at his publisher suggested he translate my second novel. After the in-house readers of English-language manuscripts had given the book unanimously negative reports, Georges decided to accept the task anyway and did the work on spec. The publisher accepted the novel as soon as he read Georges's French version. A few years later, for another publisher, Georges produced a brilliant translation of my third novel. He also translated the first poems I published in France.