Posts Tagged 'The Fountainhead'
October 8, 2014 | by John Paul Rollert
Sitting in on the 2014 Objectivist Conference in Las Vegas.
Even on a Monday morning at eight A.M.—an hour ripe for sober reckoning—the greatest lie of Las Vegas endures undiminished: if you keep playing, you'll eventually beat the house. As I strolled through the Venetian, I saw the familiar ring of mostly young men crowding the aprons of a long line of craps tables. If any moment in Vegas should lend itself to second thoughts for these men, it would've been this one, the morning after a boozy weekend of debauchery. Yet the only concession to the occasion were the mimosas hanging pendulously over the Pass Line.
I was late for a different sort of spectacle, so I didn't stop to watch. The Venetian, by some measurements the largest hotel in the world, had set aside a tranche of its 289 "meeting rooms" for the annual summer conference of the Ayn Rand Institute, an organization founded in 1985, a few years after the death of its namesake, with the express mission of fostering "a growing awareness, understanding, and acceptance of Ayn Rand's philosophy."
Open conferences are admirably egalitarian, which makes them something of an awkward format for discussing Objectivism, the name Rand choose for her canon of unalloyed elitism. "The man at the top of the intellectual pyramid contributes the most to all those below him, but gets nothing except his material payment, receiving no intellectual bonus from others to add to the value of his time," her avatar, John Galt, declares in Atlas Shrugged. Meanwhile, "the man at the bottom who, left to himself, would starve in his hopeless ineptitude, contributes nothing to those above him, but receives the bonus of all of their brains."
One need not be an honors geometry student to understand where on this pyramid most of us must fall. Throughout her writings, which began with allegorical novels and evolved into a miscellany of short works—speeches, essays, newsletters, and even, for one year, a weekly column for the Los Angeles Times—Rand was an evangelist for an aristocracy of talents. She characterized her aesthetics as "a crusade to glorify man's existence" and the essence of her philosophy as "the concept of man as a heroic being," descriptions which, if they mean anything, would lead one to believe an assembly of her acolytes might resemble a cross between a meeting of Phi Beta Kappa and an afternoon among the bodybuilders at Venice Beach. Read More »
September 16, 2011 | by Lorin Stein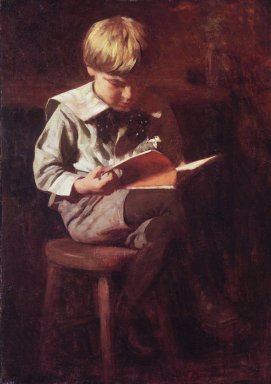 I am an architecture student who is allergic to The Fountainhead. Can you recommend some books to counter with when well-meaning people, upon hearing that I'm studying architecture, ask whether I like it?
Tell them to read Complexity and Contradiction in Architecture, if only for the first sentence: "I like complexity and contradiction in architecture." (I've always loved that beginning.) If you're looking for a novel about passionate architecture students (and what becomes of them), try Peter Stamm's Seven Years. It's not as heroic or hot-blooded as The Fountainhead, but it won't give you hives.
What are your thoughts on audiobooks? I just finished listening to The Fellowship of the Ring as read by Rob Inglis, and his narrative performance—it's so much more than a reading—brought the book to life in a way I never thought possible. It's so nice to be read to, isn't it? And yet it's so rare. (There's no denying it: literary readings are often boring; a good writer does not a good reader make.) And the best thing is, you can listen to audiobooks while running, walking, driving, commuting. Why haven't books on tape become more mainstream? And, as more of a metaphysical question, can I now consider The Fellowship to be something I've "read"?
—William
A friend raised the same question yesterday. She'd just "read" the audiobook of Middlesex—but I say to hell with the scare quotes. If anything, I would guess, you know the text better for having heard it, without the temptation to skim. (But this is only a guess.)
As you say, there is nothing like being read to. And my sense is that audiobooks are in fact very popular. I don't read that way only because reading by sight is so much faster. But when "Selected Shorts" catches me at home, I can't turn it off—even if (as sometimes happens) I don't care much for the story ...
Soon we hope to bring you Paris Review stories as audio files—stay tuned! Read More »