Posts Tagged 'The Eagles'
September 26, 2013 | by Matt Domino
Recently, Bill Simmons, the popular sportswriter and editor-in-chief of Grantland, wrote an extended feature about last year's The History of the Eagles, the two-part documentary chronicling the "legendary" band's rise, fall, and reunion. In his article, Simmons states that one of the best parts of the film is "The Tao of Joe Walsh," which basically translates to the hazy, drug-reduced, unintentionally funny, aging-rock-star wisdom of the Eagles' part-time virtuoso guitarist. As part of his appreciation for Joe Walsh, Simmons highlights the following quote:
You know, there's a philosopher who says, "As you live your life, it appears to be anarchy and chaos, and random events, non-related events, smashing into each other and causing this situation or that situation, and then, this happens, and it's overwhelming, and it just looks like what in the world is going on. And later, when you look back at it, it looks like a finely crafted novel. But at the time, it don't."
From the above quote, it's easy to understand why Joe Walsh is seen in a less than serious light. It is unfortunate that his legacy has become merely one of "rock 'n' roll's survivors." Though for many, "rock survivor" would not be an accolade to frown at, Walsh should be seen as something more than a former party animal who, though he has turned his life around, is not worth taking seriously. Read More »
September 20, 2013 | by Sadie Stein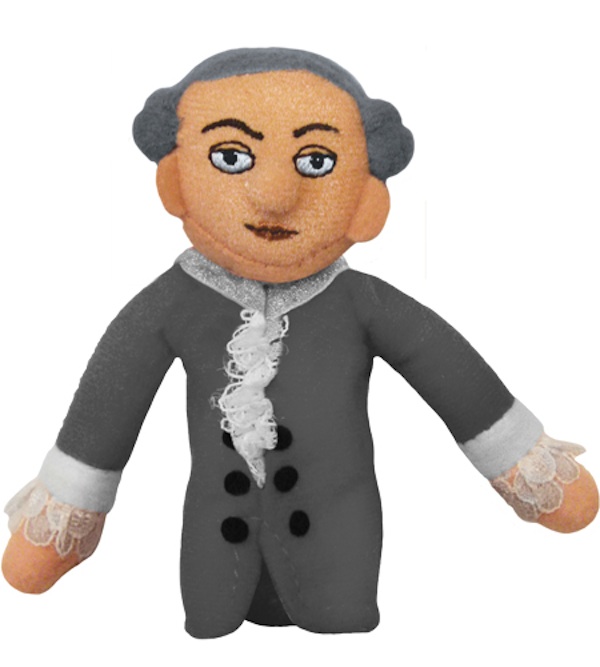 When the world heard about the shooting prompted by a dispute over Immanuel Kant, we simultaneously recoiled at the violence and wondered that a work of philosophy should prompt such passions. Could it happen in America, we asked? Perhaps we have our answer.