Posts Tagged 'the Descendents'
October 22, 2013 | by Jason Diamond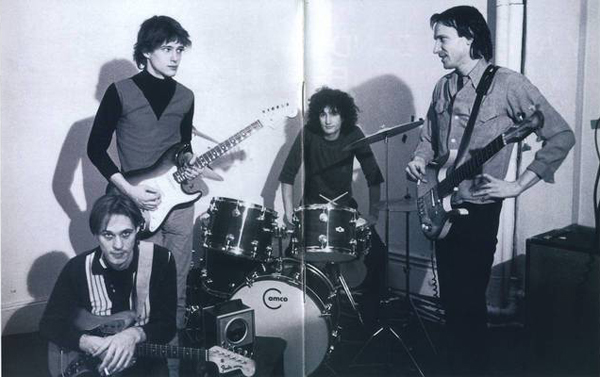 I stood up when they called my name, and began to read from the piece of notebook paper in my hands:
Well, I've got something to say
I killed your baby today
And it doesn't matter much to me
As long as it's dead

Sweet lovely death
I am waiting for your breath
Come sweet death
One last caress
They ate it up; I awed the basement audience in that coffee shop, with its beat-to-hell couches and chairs acquired from the local Salvation Army. My friends and I had driven there that night so we could all participate in the open mic poetry session, because when you're fifteen or sixteen, you want to be something, and nothing at all, you want to define yourself, but you don't want to get stuck doing one thing or another. That was the period when we collectively chose poetry, and even though I didn't deserve it, there was a lot of buzz about my work on that night; for a few hours I was a phenom among the suburban poets. One person told me he heard the pain behind my beautiful words, and that I really had something special; he said I was a natural poet, that I should never stop writing, and that I should close the night out with one more.
I obliged, not telling him, of course, that last poem was actually just Misfits lyrics, and that the one before that, about living in my van, was a Descendents song. I just let them all believe that, at sixteen, I was special, and that my reading, of what inadvertently became the last poem ever read at the Buzz Spot (the place closed a few days later), was a God-given gift. Had I actually read from the spiral notebook filled with my own writings, they'd hardly have been impressed. Read More »
May 8, 2013 | by Jason Diamond
At the age of fourteen, one year removed from the forced tribalism brought on by being a bar mitzvah–age Jewish boy, I decided I wanted to define myself by something besides my recent readmission into the Chosen. Your typical suburban weirdo, I started to use the rudimentary sewing skills passed down by my grandparents to attach silkscreened patches to my L. L. Bean backpack and zip-up hooded sweatshirts. I bleached my hair, and quickly hid my CDs by contemporary "alternative" groups like Third Eye Blind and the Smashing Pumpkins, replacing them with albums by bands like Minor Threat, Bad Religion, and, my favorite, the Descendents.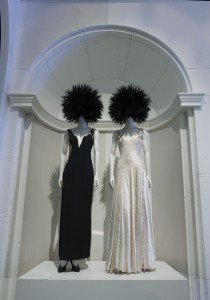 I was punk; at least, I thought I was punk, until an even older punk asked me if I actually knew what punk was, thus sparking a volatile internal dialogue inside my head. This was my first experience with the Talmudic-like discussion that surrounds punk: What did punk actually sound like? Was punk a philosophy? When did punk start? Did it start in America or England? Was Emma Goldman punk? Were the Situationists punks? Was the Velvet Underground punk? Were the hippies in the 1960s actually punks before punk was a thing? Was garage rock the original punk? I meditated on these questions and made very little headway, until one evening when I saw a kid at a punk show wearing a shirt with "Jesus was the first punk" scrawled on it in Magic Marker, and I had to admit the very act of wearing that shirt seemed pretty punk, even though I wasn't ready to confirm punk's existence. I also had to admit to myself, as I looked around the Chicago bowling alley-turned-venue, that for the most part, for a bunch of nonconformists, us punks all looked pretty much the same.
Questions of what punk is aside, it's difficult to deny that, other than the crude beauty of the Ramones, the noisy dirges of bands like Flipper, or the shouts that "Civilization's Dying" by the Indianapolis band Zero Boys, punk is best explained by its style. It's hard to say whether somebody thinks like a punk, but if you see somebody with a red Mohawk and a bullet belt, chances are you will make assumptions as to which subculture that person best relates. And while people who might identify as punk will probably tell you they aren't into high fashion, it is hard to ignore the profoundly impactful relationship between punk and fashion, intertwined since Dame Vivienne Westwood and Malcolm McLaren turned their Kings Road boutique into the iconic SEX store in 1974. And now everything that Westwood, McLaren, Johnny Rotten (née Lydon), Richard Hell, Patti Smith, and a host of other punks wore, and everything that followed, is getting the high-art treatment with the Metropolitan Museum of Art exhibition PUNK: Chaos to Couture. Read More »