Posts Tagged 'The Crying of Lot 49'
April 13, 2012 | by Lorin Stein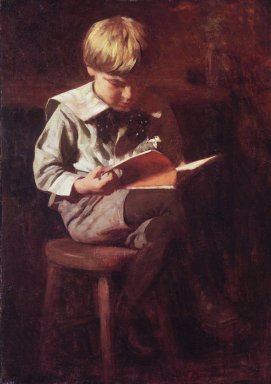 Dear Paris Review,
I'm a second-semester senior in high school and currently find myself with a lot of empty time. I also have an open summer ahead with plenty of time to read books. Do you have any novel recommendations for someone about to enter college?
Our friends at n+1 devoted an entire pamphlet to the question, more or less: What We Should Have Known. Our advice is more equivocal: the main thing is to have a whole bunch of books so you can switch if you get bored.
With that caveat, and in no special order: To the Lighthouse, Sons and Lovers, Howard's End, Invisible Man, Brideshead Revisited, Girl in Landscape, Pnin, Rebecca, The Crying of Lot 49, The Broom of the System, Two Girls, Fat and Thin, Portnoy's Complaint, War and Peace, Crime and Punishment, The Transit of Venus, The Death of the Heart, The Tetherballs of Bougainville, Home Land, Cane, As I Lay Dying, The Sun Also Rises, Confessions of a Mask, The Savage Detectives, The Picture of Dorian Gray, Marius the Epicurean, First Love, First Love and Other Sorrows, and Moby-Dick.
I recently read Lolita and have since been obsessed with Nabokov. What are other Russian novels, or to broaden the list, European novels that you would recommend?
Have you read others novels by Nabokov? My favorite is Pnin (see above). The tricky thing about your question is that no European writes like him—or if they do, it's in a language I can't read. The most Nabokovian writer I know is John Updike, but he's American. Try the Rabbit books. You might also like Javier Marías: start with A Heart So White. And if what you really want is European, magisterial, and ironic, there's Lydia Davis's new translation of Madame Bovary. Nabokov almost certainly wouldn't approve of the translation—he never approved—but I think he would disapprove less than of the others. Read More »
October 14, 2011 | by Lorin Stein and Sadie Stein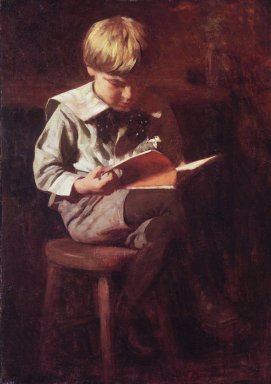 Who are the great American writers of today who do not hold teaching positions or B.A.s or M.F.A.s in literature? It is very frustrating to read that so and so teaches at this or that university, or has an M.F.A. from this prestigious school. Who are the writers writing to make the rent, making a living solely off the written word? Who are the writers writing about life outside of academia? And why is it that people outside of first-world countries have no idea or even care about what American writers are writing about today yet hold Hemingway and even Bukowski in such high esteem? —Fernando A. Flores
I can't say for certain who holds what degree, or who has held what job—one never knows what skeletons lurk in a writer's closet—but to answer your second question: with a very few exceptions (Nora Roberts?) people don't make the rent by writing books. Either you teach, or you write for the movies (or someone else turns your books into movies), or you get a staff job at a magazine. That's one way to live by the word, and lots of excellent writers do it. They often complain that it gets in the way of writing great books. As for the question of why foreigners like Bukowski, I would guess he translates well. Or easily, at least. Besides, they like us butch. —Lorin Stein
I love to read ghost stories and thrillers in the fall. What's your favorite frightening book?
I'm with you: scary reads are right up there with apples and changing leaves. That said, everyone enjoys something different; I have an uncle who swears by serious horror, whereas I'm more of what Netflix might term the "psychological thriller" persuasion—I like the occult just fine, but zombies, vampires, crazed animals, and most serial killers need not apply.
For the last few weeks, I've been giving myself nightmares with a daily dose of M.R. James's classic ghost stories. You can't beat Daphne du Maurier for atmospheric spookiness: both Rebecca and Don't Look Now are terrific reads, period (with adaptations to match). And more recently, I enjoyed Sarah Waters's The Little Stranger a great deal—a haunted-country-house story with a twist.
Lastly, if you can get your hands on Charles MacLean's The Watcher, do it; the third act is sort of ludicrous, but I don't think I've ever been more genuinely terrified while reading. —Sadie Stein Read More »