Posts Tagged 'the Beach Boys'
July 24, 2015 | by William Finnegan
Learning to surf in the sixties.
For my eleventh birthday, my father took me to the Dave Sweet Surfboards shop on Olympic Boulevard, in Santa Monica. From the rack of used boards, I chose a solid, sunbrowned 9'0" with blue-green paneled rails and a fin built with at least eight different types of wood. It cost seventy dollars. I was five feet tall, weighed eighty pounds, and could not reach my arm around it. I carried it to the street on my head, feeling self-conscious and scared of dropping the board, but as happy as I had ever been.
It wasn't an easy winter, trying to learn to surf. Even though the Beach Boys' "Surfin' USA" ("Let's go surfin' now / everybody's learning how") was on the radio, I was the only kid at my backwater school who had a board. We spent most weekends in Ventura, so I got in the water regularly, but California Street was rocky and the water was painfully cold. I got a wet suit, but it had short legs and no sleeves, and neoprene technology was still in its infancy. At best, the little wet suit took some of the sharpest chill off the afternoon wind. My father liked to tell a story about a day when I got discouraged. From the warmth of the car, he had been watching me flounder—I imagine him smoking his pipe, wearing a big fluffy fisherman's sweater. I came in, my feet and knees bleeding, stumbling across the rocks, dropping my board, humiliated and exhausted. He told me to go back out and catch three more waves. I refused. He insisted. I could ride them on my knees if necessary, he said. I was furious. But I went back out and caught the waves, and in his version of the story, that was when I became a surfer. If he hadn't made me go back out that day, I would have quit. He was sure of that. Read More »
March 6, 2014 | by Dan Piepenbring
Charles Manson's Lie: The Love and Terror Cult was released forty-four years ago today.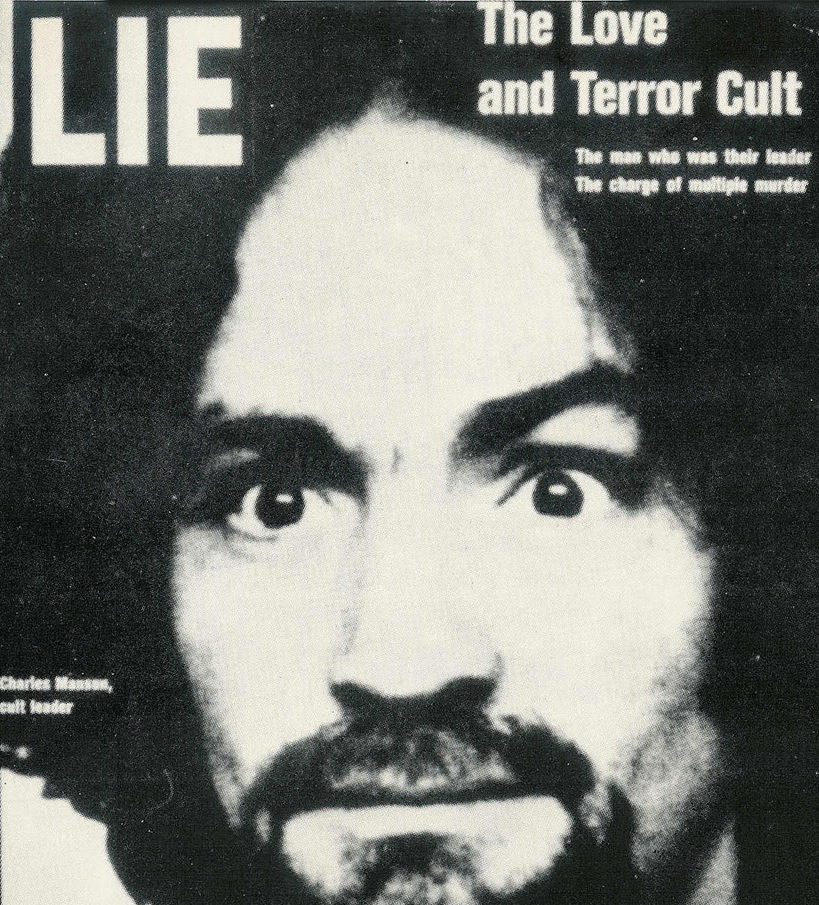 Dennis Wilson was the only Beach Boy who surfed. Accordingly, he embraced a more, let's say, briny side of the beach-bum lifestyle—he's the only Beach Boy you can picture actually sleeping on the beach, living out of the rusted trunk of some boat of a car, feeding the gulls, rolling spliffs, letting himself go. His excellent solo record, Pacific Ocean Blue, proves how undervalued he was in the band. But his work on "Never Learn Not to Love," the B-side to 1968's "Blue Birds Over the Mountain," proves that he knew how to wield a red pen.
First, some obligatory exposition. It was Charles Manson—yes, the—who first wrote "Never Learn"; he called it "Cease to Exist," and when his friend Dennis Wilson, that Beachiest of Beach Boys, asked to record it, he was thrilled. Or rather, he would be thrilled, he said, if Wilson agreed to one condition: he was not to emend Manson's lyrics in any way.
He did, of course; he retitled the song, rejiggered the verses, tossed in a bridge, and quietly published the song as his own. Manson, as you can imagine, was pissed, and threatened to kill Wilson, but when the former turned up on the latter's doorstep, it was apparently Wilson who beat the piss out of Manson, not the other way around.
As befits a story starring a cult leader, this is a tale full of apocrypha and lurid curlicues—hitchhikers, bullets, group sex culminating in group gonorrhea—but the lyrics, not the diseases, are our interest here. Read More »