April 30, 2013 | by Chris Cumming

New York Police officers are seen under a news ticker in Times Square in New York, April 16, 2013. (REUTERS/Brendan McDermid)
Some terrorist attacks become cultural obsessions, while others are forgotten completely. There were three bombings in New York City in 1975, none of which I've ever heard talked about, each of which would probably shut down the city if it happened now. In January, Puerto Rican separatists set off dynamite in Fraunces Tavern in downtown Manhattan, killing four businessmen—the same number of fatalities, incidentally, that led us to close the airspace over Boston last week. In April, four separate bombs went off in midtown Manhattan on one afternoon, damaging a diner and the offices of several finance firms. The worst one came in late December, when a package of dynamite exploded in the baggage-claim area at LaGuardia Airport, killing eleven.
These were underground disturbances, moments of disorder that helped warp the culture, even if they weren't absorbed or even remembered. In 1975, Don DeLillo was thirty-nine, living in the city, possibly beginning work on Players, his fifth novel and his first about terrorism. Long before it became obvious, DeLillo argued that terrorists and gunmen have rearranged our sense of reality. He has become better appreciated as the world has come to resemble his work, incrementally, with every new telegenic catastrophe, every bombing and mass shooting. Throughout DeLillo's work we encounter young men who plot violence to escape the plotlessness of their own lives. He has done more than any writer since Dostoevsky to explain them. Read More »
September 14, 2011 | by Terry Southern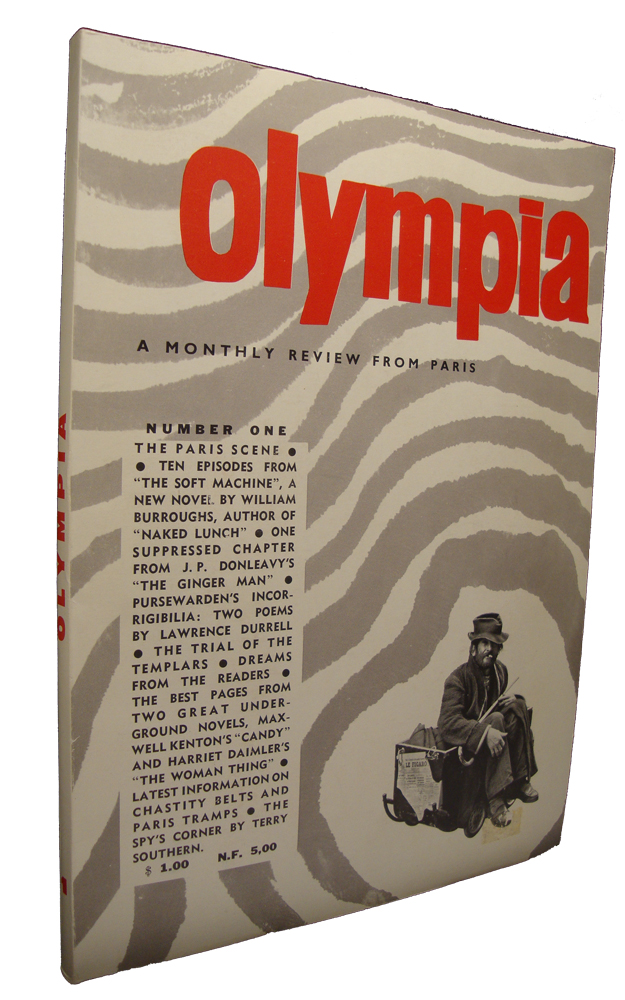 In 1962, Olympia Press editor Maurice Girodias published Terry Southern's story "New Art Museum in Hamburg Blown Up" in the first issue of the short-lived literary magazine, Olympia (it ran for only four issues). Southern's trenchant and funny piece was in excellent company: the issue also featured ten episodes from William S. Burroughs's The Soft Machine, poems by Lawrence Durrell, a selection from Southern's pornographic novel, Candy, and a suppressed chapter from J. P. Donleavy's The Ginger Man. This was not a publication to be taken lightly.
Southern's story was relegated to "long-lost" status before his son, Nile, proposed it for inclusion in Gabriel Levinson's forthcoming anthology, A Brief History of Authoterrorism. We're pleased to welcome it back after nearly fifty years.