November 5, 2013 | by John Freeman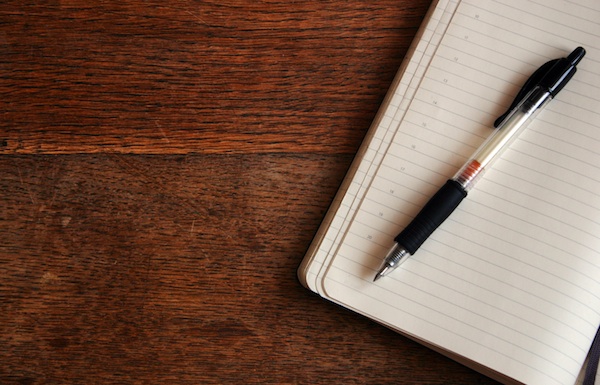 Seven years ago I was walking up Fifth Avenue with David Foster Wallace. He wanted to know what I thought of The Names. That one's the key, he said, speaking of Don DeLillo's work like it was a safe which contained its own code. It was hat-and-glove weather. Wallace wore a purple sweatshirt. Where did I get my coat? he asked. That's a great coat, he said. It was like something James Bond would wear. Had I been to this restaurant before?
We had just walked into Japonica, a sushi restaurant on University Place. Our interview was underway, and Wallace was already several questions ahead of nearly every writer I had ever profiled. Most writers, even the most curious one, don't ask questions of a journalist. Nor should they, necessarily. They are the ones being interviewed, after all.
Wallace, however, seemed to think in the interrogative mode. He was tall and slightly sweaty, looking like he had just come from a run. But he seemed determined not to intimidate. He was like a big cat pulling out his claws, one question at a time. See, look, I'm not going to be difficult.
Once we got going, though—and there was a propulsive, caffeinated momentum to the way he talked—he returned, constantly, to questions. Had I ever written about my life? It's hard, right? Are celebrities even the same species as us? Is it possible to show what someone was really like in a profile?
"These nonfiction pieces feel to me like the very hardest thing that I do," he said, talking about Consider the Lobster, the book he had just published, "because reality is infinite." And then. "God only knows what you are jotting."
I've been thinking a lot about this encounter lately. For the past fifteen years, I have interviewed a lot of writers. A few hundred—perhaps too many, but why not say yes? Shortly out of college a friend gave me a vintage set of The Paris Review Book of Interviews. They exhaled the flinty musk of a cigar smoker's home, and were as snappy as the lining of a 1940s dinner jacket. Read More »
October 17, 2013 | by Bijan Stephen
Little things in life supplant the "great events." —Peter Altenberg, as translated by Peter Wortsman
The figure of the flâneur—the stroller, the passionate wanderer emblematic of nineteenth-century French literary culture—has always been essentially timeless; he removes himself from the world while he stands astride its heart. When Walter Benjamin brought Baudelaire's conception of the flâneur into the academy, he marked the idea as an essential part of our ideas of modernism and urbanism. For Benjamin, in his critical examinations of Baudelaire's work, the flâneur heralded an incisive analysis of modernity, perhaps because of his connotations: "[the flâneur] was a figure of the modern artist-poet, a figure keenly aware of the bustle of modern life, an amateur detective and investigator of the city, but also a sign of the alienation of the city and of capitalism," as a 2004 article in the American Historical Review put it. Since Benjamin, the academic establishment has used the flâneur as a vehicle for the examination of the conditions of modernity—urban life, alienation, class tensions, and the like.
In the ensuing decades, however, the idea of flânerie as a desirable lifetsyle has fallen out of favor, due to some arcane combination of increasing productivity—hello, fruits of the Industrial Revolution!—and the modern horror at the thought of doing absolutely nothing. (See: Michael Jordan's "retirements.") But as we grow inexorably busier—due in large part to the influence of technology—might flânerie be due for a revival?
If contemporary literature is any indication, the answer is a soft yes. Take Teju Cole's debut novel, Open City. Cole's narrator, Julius, wanders up and down Manhattan, across the Atlantic to Brussels and back again, while off-handedly delivering bits of wisdom and historical insight. It's not just that Open City is beautifully written, though that's certainly true. Cole's skill manifests itself in depicting the dreamy psychogeographic landscape—and accompanying amorality and solipsism—of Julius's mind. Riding behind his eyes is a trip; even though we're in his head, the tone of his thoughts still sets us at a distance.
Tao Lin's recently released Taipei achieves something similar. As Ian Sansom wrote in the Guardian, "Passage after passage in the novel dwells on the meaning of disassociation and self-exile." Read More »