January 23, 2013 | by Sadie Stein
Author Etgar Keret and journalist and editor Dov Alfon have started a new intiative called storyvid, an attempt to create the literary equivalent of a music video. We bring you storyvid's first production, a four-minute pilot based on Keret's story "What Do We Have In Our Pockets?" Goran Dukić of Wristcutters: A Love Story (also based on a Keret story) directs. The short was selected to screen in the 2013 Sundance Film Festival, which runs through the end of this week.
February 3, 2011 | by Thessaly La Force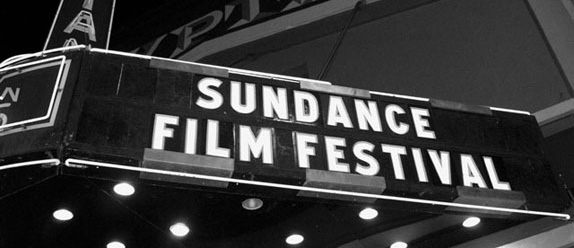 According to festival lore, in 1981, the film director Sydney Pollack suggested to Robert Redford that he move Sundance from Salt Lake City in September to Park City in January, arguing that the lure of fresh powder would attract more Hollywood types to Utah. Redford did exactly that, and now, after touching down in Salt Lake, Sundance-goers must drive almost an hour into the plush Park City, which stands at seven thousand feet above sea level and is home to one of Utah's four Whole Foods and the United States Ski Team.
It's easy to feel like you're sitting in a model train as your bus snakes around the bottom of the mountain to get to a theater. The infrastructure from the 2002 Olympics lingers. The houses are built for renting, as if they were meant to be on reality television: beds and bathrooms galore and, of course, a hot tub. Like many resort towns where the tourists outnumber the locals, there's a weird hybrid of heartland authenticity and city-slicker trendiness. On Main Street, women walk around in fox coats and Sorrel boots, though at night, you might catch one in bare legs and stilettos, trying to avoid the black ice, feeling just as out of place as Pale Male, the Central Park–dwelling Red-Tail Hawk, would if he were ever to venture to the Rockies. In the mornings, you can observe people in ski gear, their feet locked into plastic boots, waiting for buses next to publicists, reporters, and the occasional obnoxious-man-on-his-cell-phone who is, one is made to presume, making a big deal.