July 9, 2010 | by Lorin Stein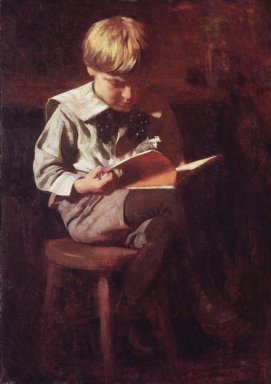 Girls. I'm girl crazy. It's 'cause it's summer. I'd like to calm myself down. What should I do? —Ronnie
Oh, Ronnie. One feels you. I take it you've tried self-love and cold showers? If all else fails and you hear the first garbage trucks and all you want is a moment of oblivion—of surcease—what you need is boring books. I keep a stash for just such occasions:
A History of the United States During the Administration of Thomas Jefferson, by Henry Adams. My intellectual friends tell me it's a masterpiece. I have never got past page six.
The Education of a Gardener, by Russell Page: "Were I working out a rectangular theme, for instance, I would not hesitate to introduce diagonals or curves if these were justified by expediency, or if their introduction contributed to reinforce that same theme by contrast. On the contrary, a composition all curves and irregular forms might well demand certain rigidities, certain angularities in detail are you listening to me ronnie no you are not because you are fast asleep."
The Complete Guide to Furniture Styles, by Louise Ade Boger. This one is new to my collection. I got it off the two-dollar cart at the Strand last week and already I have found it an indispensible settler of the mind. I know what you're thinking: for a diseased one-track Bonobo like yourself, it's only the tiniest baby-step from furniture to sex. Trust me. Ms. Boger is an artist. She was bored writing the thing, bored shitless from sentence one, and she manages to communicate that feeling to the reader in real time. To say The Complete Guide to Furniture Styles is 427 pages long is to say nothing. The pages are giant; the text bicolumniar; the black-and-white plates, for all intents and purposes, useless. Reading The Complete Guide is like popping six Ambien and hitting yourself on the head with a brick.
June 8, 2010 | by Caitlin Roper
Thank you, Mike Leaverton, for your notice in SF Weekly about our event at The Booksmith in San Francisco next Monday, June 14th. (Hope to see you there!) And thank you, too, for the opportunity to clarify a few things about the legend of the Paris Review slush pile. Your version went like this:
The Paris Review throws all unsolicited submissions, three-pointer style, into an ancient, fire-belching potbellied stove, which a soot-covered intern, such as Philip Roth (Summer, 1946) or Don DeLillo (Fall, 1952), keeps eternally lit for this very purpose.
While we do receive more than a thousand fiction submissions every month, we don't use them to heat our office, or to play trash-can basketball. We read them all, every single one, before burning (or sending back via SASE).
In fact, the summer issue, which hits newsstands and mailboxes next week, includes a story, "Elk Stalled in Snow," by Chaz Reetz-Laiolo, who came to our attention through a slush submission. Mr. Reetz-Laiolo will join me at The Booksmith on Monday night, along with photographer Jeff Antebi and poet Matthew Zapruder.
And just one more thing: Philip Roth was never a Paris Review intern. But his story, "Conversion of the Jews," was plucked from, yes, the slush pile, by Rose Styron in 1958. The odds might be long but, like you, we're always dreaming of the jackpot.