Posts Tagged 'Stephen Marche'
July 28, 2014 | by Dan Piepenbring
I wonder whether there will ever be enough tranquility under modern circumstances to allow our contemporary Wordsworth to recollect anything. I feel that art has something to do with the achievement of stillness in the midst of chaos. A stillness that characterizes prayer, too, and the eye of the storm. I think that art has something to do with an arrest of attention in the midst of distraction. —Saul Bellow, the Art of Fiction No. 37, 1966
Cory Arcangel's new book, Working on My Novel—based on the Twitter feed of the same name—is a compilation of tweets from people who are putatively at work on novels. No more, no less. On Twitter, this concept feels merely clever; printed and bound as a novel would be, though, it becomes a vexed look at novels' position in the culture, and a sad monument to distraction. Or so it seems to me. Arcangel's "elevator pitch" puts a brighter gloss on it:
Working on My Novel is about the act of creation and the gap between the different ways we express ourselves today. Exploring the extremes of making art, from satisfaction and even euphoria to those days or nights when nothing will come, it's the story of what it means to be a creative person, and why we keep on trying.
But the book piques my interest for the opposite reason: it's the story of what it means to live in a cultural climate that stifles almost every creative impulse, and why it so often seems we should stop trying. Arcangel suggests there's something inherently ennobling in trying to write, but his book is an aggregate of delusion, narcissism, procrastination, boredom, self-congratulation, confusion—every stumbling block, in other words, between here and art. Working captures the worrisome extent to which creative writing has been synonymized with therapy; nearly everyone quoted in it pursues novel writing as a kind of exercise regimen. ("I love my mind," writes one aspirant novelist, as if he's just done fifty reps with it and is admiring it all engorged with blood.)Read More »
July 21, 2011 | by The Paris Review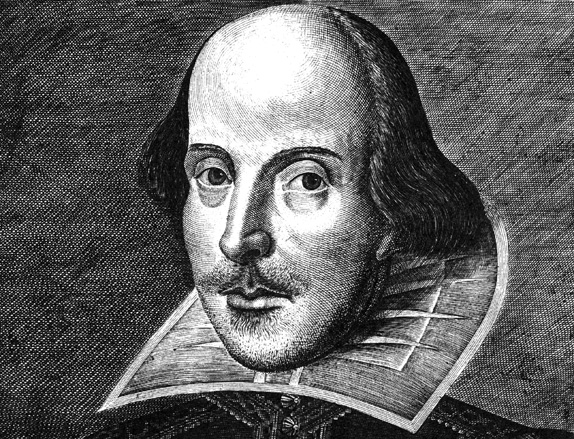 The cult of Shakespeare is one of the weirdest and most persistent in literature. This spring, Arthur Phillips and Stephen Marche each published books on the obsession. Phillips's novel The Tragedy of Arthur portrays the son of a con man who attempts to establish whether a quarto of a lost Shakespeare play—reproduced in stunning convincingness in the book—was actually written by Shakespeare. Stephen Marche's How Shakespeare Changed Everything confronts the various ways that Shakespeare has affected everything, from sex to the English language, the assassination of Lincoln, and the mania for skulls on clothing. They discussed their various journeys into the heart of this cult by e-mail.
STEPHEN MARCHE
Recently a South African archeologist named Francis Thackeray—which to me sounds like the most made-up real name ever—proposed digging up Shakespeare's body so he could tell whether Shakespeare smoked pot. Two questions occured to me when the story emerged: Why the hell do people keep wanting to dig up Shakespeare? And isn't there something better we could do with his body than tell whether he smoked pot?
ARTHUR PHILLIPS
Let's just stipulate that he did smoke pot. Constantly. Now what? What does that tell us about his working habits? About his daily life? What does that tell us about the plays, poems, et cetera? About Elizabethan theatrical life? Nothing. All it does is make it easier for some despairing high school teachers to feel like they can now "connect" with their kids.
MARCHE
I know. I sort of feel that way at every biographical revelation about Shakespeare. If he was a pot smoker, does that explain how he wrote "Light thickens, and the crows make way to the rooky wood"? I know many, many pot smokers. They do not remind me of Shakespeare. But I felt that way even with Greenblatt's Will in the World. Lets give him a title: "Catholic." So what? If he was a Catholic he was just about the most unusual Catholic who ever lived. People seem to want to reduce him, to avoid the mystery of him.