Posts Tagged 'Standard Hotel'
October 3, 2011 | by Sadie Stein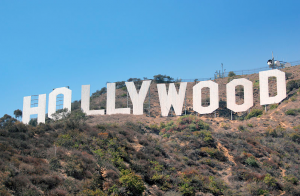 This week, The Paris Review heads west: specifically, to the Standard, Hollywood, in L.A., where we'll be joined by West Coast friends including Ann Louise Bardach, David Kipen, Jonathan Lethem, Tom Lutz, Mona Simpson, and Michael Tolkin. Got a question on books, life, love, or anything else? Pose them below, and our panel will tackle them! We'll reproduce the best answers on the Daily.
And if you're in Los Angeles, do stop by!
When: Thursday, October 6
7:30–10 P.M.
Where: Cactus Lounge
The Standard, Hollywood
8300 Sunset Boulevard
West Hollywood, CA 90069
And thanks to our friends at PEN USA, our partners for the event.
May 5, 2011 | by Amélie Nothomb
This is the second installment of Nothomb's culture diary. Click here to read part 1.
DAY FOUR
In the evening we are invited to a huge turn-of-the-century building, with something of the Phalanstère to it, entirely inhabited by artists. This is the Westbeth Center for the Arts, the largest artist's community in the world, and it is where tonight's "Literary Safari" is supposed to take place. The name of the event disturbs me: are they going to hunt writers with guns? The organizers reassure me: writers will be chosen by artist-inhabitants of the Phalanstère and invited into their apartments to read from one of their books. My host is Dorothy, former actress of avant-garde theater, eighty-six years old, a tiny, skinny woman of exceptional vivacity and intelligence. The audience and I are invited into her strange apartment with a sinusoidal ceiling, a moving museum of the past. They suggest that I read for fifteen minutes from my most recent novel to appear in English, Hygiene and the Assasin. There is nowhere to hide: American audiences love hearing an author read her work.  So I throw myself into it, reading first in French, without sparkle, and then in English. This last exercise proves to be a considerable challenge. The mixture of emotion and effort is so intense that, literally, I liquefy: I perspire so much that I see enormous drops of sweat falling on my text. It's very annoying. After fifteen minutes have passed, I am nothing but a puddle. The audience, very friendly, asks me questions. With reluctance, I leave Dorothy, who lays all the flowers in her apartment in my arms: I have the impression of being a diva.