Posts Tagged 'Spanish Civil War'
June 11, 2013 | by Rowena Kennedy-Epstein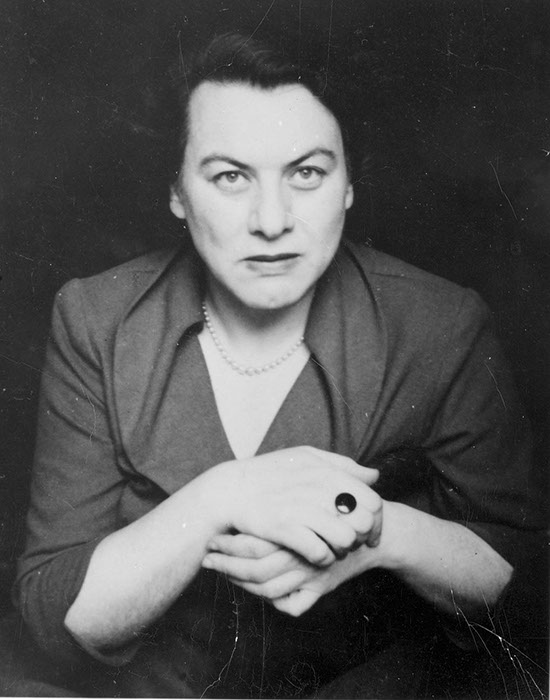 In the Library of Congress archive of the American poet Muriel Rukeyser, there is a vast network of one-sided correspondence, incomplete drafts, unpublished texts, notes, proofs, diaries, and datebooks. It is a space of the unfinished, of process, and of radical possibility. Its silences represent the often violent effects of cold-war intellectual suppression, the sexism of editors, and the deaths of lovers. Over the course of six years I came and went, making the trip from New York to D.C., piecing together a literary history about a writer whose life and work are notoriously difficult to map.
The archival breaks, aesthetic pronouncements, and biographical lacunae that characterize Rukeyser's archive do not feel particularly surprising for a writer whose career and work appear always disrupted and open-ended—visible and invisible at the same time. Rukeyser's poems, biographies, and essays have persistently challenged the rigid artistic, political, and intellectual binaries that have shaped the twentieth century, and because of this she has experienced a continual burial and recovery. She has been alternately denigrated and admired for being an avant-garde and radical poet, a feminist, a theorist, an activist; for being sexually liberated and a single mother. She has been viewed from both sides of the critical establishment as being either too aesthetically experimental or not aesthetically rigorous enough, as too radical or insufficiently Marxist. These dichotomous readings of Rukeyser highlight the ways in which her work defied and remade the political and artistic programs of her historical moment. "For our time depends not on single points of knowledge," she wrote in The Life of Poetry, "but on clusters and combinations."
The Life of Poetry begins on a boat evacuating Barcelona during the first days of the Spanish Civil War. In it, she describes an experience of profound transformation, writing of Spain as the place where "I began to say what I believed." I followed that thought into her archive and back out again. Almost no one had written on the subject; her writings on Spain were like unmarked graves scattered through her work, identifiable only by a phrase or image repeated and refigured in other works, some of them long out of print, others lost and buried in the archive. But the silences of each gave access to the other: a line in a poem made a map into the archive; the material recovered in the archive made visible not only that which was hidden in her already published work, but elucidated new literary and political histories. Rukeyser wrote about Spain for more than forty years, in every genre. The texts overlap and echo each other; they proliferate across decades and are intertwined with other histories. Always they carry a sense of urgency, and always they return to just five days in 1936. Read More »
August 3, 2011 | by Sarah Funke Butler
Virginia Woolf, who had no children of her own, famously directed much of her maternal energy to the offspring of Vanessa Bell, her sole full sister and long-standing dust-jacket designer. Vanessa's oldest son Julian was Woolf's particular favorite. He was named for Virginia's brother Julian Thoby Stephen, who died of typhoid at the age of twenty-six on a trip to Greece. Thoby, as he was called, inspired Woolf to write Jacob's Room, in which she rendered the protagonist chiefly through others' memories; the pain of his loss was such that, even in fiction, she strained against summoning him by direct account.
When the younger Julian decided to pursue poetry, his aunt Virginia offered the blend of succor and static seen in this previously unpublished letter. Composed in Woolf's signature purple ink, and dated simply "Thursday," the letter reads in full: "Thursday. My dear Julian. I like the poem very much. It still wants CURRENCY I think. When did you write it? It shall be the cornerstone of my new library at Rodmell. But this is to say—please be here 7:30 sharp tomorrow (Friday) as we want you to drive Rachel & us to a restaurant." Read More »