Posts Tagged 'space travel'
September 16, 2016 | by Mary Jacobus
These images, selected from my book Reading Cy Twombly: Poetry in Paint, indicate the range and provocation of Cy Twombly's works on canvas and paper, pointing especially to his inventive use of literary quotation and allusion throughout his long career and his relation to poetry as an inspiration for his art.
Twombly's working copy of a paperback translation of Three Secret Poems, by the twentieth-century Greek poet George Seferis, shows his hands-on approach to quotation and revision as well as paint stains from his work in progress. A number of marked passages reappear in Twombly's paintings of the mid-1990s, notably in Quattro Stagioni (1993–94) and Say Goodbye, Catullus, to the Shores of Asia Minor (finally completed in 1994).
December 31, 2012 | by Rex Weiner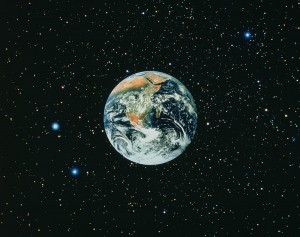 We're out this week, but we're re-posting some of our favorite pieces from 2012 while we're away. We hope you enjoy—and have a happy New Year!
On a brisk December day in 1972, the SS Statendam left New York Harbor with an extraordinary passenger list. Theoretical physicists, science fiction writers, a handful of paying passengers, a reporter from the New York Times, media personalities, and a couple of distinguished literary figures, including Norman Mailer. All were aboard for the ship's destination, Cape Canaveral, to observe Apollo 17, the last manned rocket launch to the moon.
As the skyline receded in the distance, two individuals in black leather jackets and boots tried discreetly to mingle with the other passengers on deck. Eschewing the one thousand dollar passage and without the freebies extended to celebrity guests and credited media, they had simply strolled on board at the last minute. Once the ship cast off they became—in the legal parlance of the sea—stowaways. Stowaways with a mission to rescue Norman Mailer from the clutches of a diabolical cabal of elite space imperialists.
Advance media hype surrounding the Voyage Beyond Apollo, as it was billed, promised stellar seminars, expert panel discussions, and learned presentations by marquee names, including former astronaut Capt. Edgar Mitchell, top NASA rocketeer Wernher von Braun, sci-fi hero Arthur C. Clarke, and Mailer, whose 1970 book, Of a Fire on the Moon, qualified him as an expert on space travel. Read More »