Posts Tagged 'Southern Gothic'
June 4, 2012 | by Sadie Stein
It wasn't until Open Culture shared this 1959 recording of Flannery O'Connor reading the title story of A Good Man Is Hard to Find that we realized we didn't know what her voice sounded like. The thirty-four-year-old author's Georgia accent is pronounced, and she puts over the story with a deadpan panache that brings out its full humor and horror. Truly a treat for a gray day.
April 25, 2012 | by Gary Lippman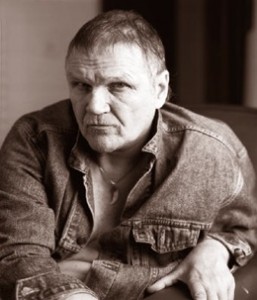 Whenever I rang the phone at a certain house in the kudzu-covered college town of Gainesville, Florida, I knew what I was likely to hear: not a polite "hello" or "good afternoon," but a gruff-voiced, rural Georgia-accented statement of self: "Harry Crews." And whenever I visited my friend Harry, the notorious American novelist and essayist who died ("bit the big bagel," he'd say) in March at the age of seventy-six, I knew what I'd likely find: a great boulder of a man in a bathrobe sunk into a brown recliner chair in a living room filled with books, photographs, and, on one wall, the framed quilted image of a typewriter.
"Come on in, blood, grab a seat, how ya been?" Harry would call to me as I stepped inside. He took pride in rarely locking his home's front door, just as he prided himself on keeping his number listed in the Gainesville white pages.
"All's good," I'd say, dropping into a chair that faced his. "New York's fine, how you been?"
"Well, I'm hurting."
Read More »