Posts Tagged 'Sons and Lovers'
May 4, 2012 | by Lorin Stein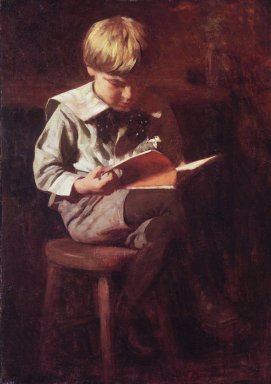 I am a student interested in working for The Paris Review one day. What steps would you recommend to get there?
Read lots. That's the main thing. And not just the books they assign you in class. The Daily gives you a pretty good idea of what books and articles we're reading; at the very least you'll have something to talk about in the interview. (You should read The Paris Review. Maybe this goes without saying.)
Learn to write. I don't mean "creative" writing, I mean short-form journalism. If your school has a good student newspaper, sign up. Or start sending pitches to your favorite magazines. The main thing is to write for an editor who can help you improve—tightening sentences, taking yourself out of the picture when you don't belong, that kind of thing. Being able to write short, competent reports is a surprisingly useful skill—and one that we value here.
Bump one of us off. The Review has only six full-time employees, so job openings are rare. But we do accept new (unpaid) interns every season: click here for more information on how to apply.
We're honored by your interest!
I'm working on a character who is trying to figure out secrets in his family and still hold it intact … I've been reading Albert Camus's The Fall and loving it, but wondered if you might have any other suggestions for literature dealing with themes of forgiveness to help out with some inspiration?
Much Obliged
Dear Obliged,
The first title that pops into my head is Anthony Trollope's Can You Forgive Her? Then I hear Henry James: "Yes, and forget her, too." James wrote lots of novels about forgiveness. The Wings of the Dove, which I have never made it through, The Ambassadors, The Portrait of a Lady, and The Altar of the Dead all turn on acts of forgiveness. If your subject is forgiveness in marriage, you may be inspired by Norman Rush's Mortals or Marilynne Robinson's Gilead or Jane Smiley's The Age of Grief. Then there are Jonathan Franzen's last two novels, Freedom and The Corrections. Forgiveness is a big subject in Franzen's work, though critics don''t often point it out. The Corrections is less about marital forgiveness, more about how hard it can be to forgive one's parents and kids. Elena Ferrante's Days of Abandonment has to do with forgiveness in divorce. D. H. Lawrence's Sons and Lovers has to do with forgiveness between mothers and sons; Geoff Dyer's Out of Sheer Rage has to do with forgiveness between Geoff and D. H. Lawrence ... For some reason everywhere I turn today, I see people asking to be forgiven and trying to forgive. Maybe you can't go wrong.
Have a question for the editors of The Paris Review? E-mail us.
April 13, 2012 | by Lorin Stein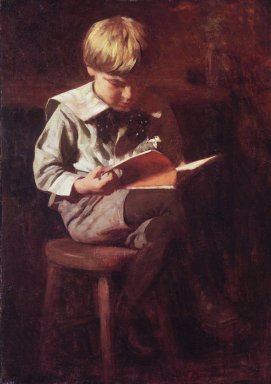 Dear Paris Review,
I'm a second-semester senior in high school and currently find myself with a lot of empty time. I also have an open summer ahead with plenty of time to read books. Do you have any novel recommendations for someone about to enter college?
Our friends at n+1 devoted an entire pamphlet to the question, more or less: What We Should Have Known. Our advice is more equivocal: the main thing is to have a whole bunch of books so you can switch if you get bored.
With that caveat, and in no special order: To the Lighthouse, Sons and Lovers, Howard's End, Invisible Man, Brideshead Revisited, Girl in Landscape, Pnin, Rebecca, The Crying of Lot 49, The Broom of the System, Two Girls, Fat and Thin, Portnoy's Complaint, War and Peace, Crime and Punishment, The Transit of Venus, The Death of the Heart, The Tetherballs of Bougainville, Home Land, Cane, As I Lay Dying, The Sun Also Rises, Confessions of a Mask, The Savage Detectives, The Picture of Dorian Gray, Marius the Epicurean, First Love, First Love and Other Sorrows, and Moby-Dick.
I recently read Lolita and have since been obsessed with Nabokov. What are other Russian novels, or to broaden the list, European novels that you would recommend?
Have you read others novels by Nabokov? My favorite is Pnin (see above). The tricky thing about your question is that no European writes like him—or if they do, it's in a language I can't read. The most Nabokovian writer I know is John Updike, but he's American. Try the Rabbit books. You might also like Javier Marías: start with A Heart So White. And if what you really want is European, magisterial, and ironic, there's Lydia Davis's new translation of Madame Bovary. Nabokov almost certainly wouldn't approve of the translation—he never approved—but I think he would disapprove less than of the others. Read More »