February 10, 2012 | by Lorin Stein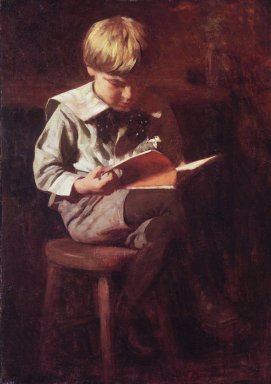 Hi,
I'm planning a trip to Southeast Asia later in the year, and I'm looking for fiction set in the countries I'll be visiting. For the most part I've managed to find books that fit the bill—Graham Greene's The Quiet American for Vietnam, André Malraux's The Way of Kings for Cambodia, and Christopher Kremmer's Bamboo Palace for Laos. But I'm really stuck on Thailand. There's The Beach by Alex Garland, which I've read and wasn't a huge fan of. Aside from that all I can seem to find are some fairly nasty-looking crime novels. I'd prefer something slightly more on the literary side of things if possible, whether fiction or nonfiction.
Thanks (and kap koon kah).
John Burdett's not your speed, eh? In that case, I recommend Mischa Berlinski's Fieldwork. Set in Chiang Mae and in the jungles of northern Thailand, it tells the story of an anthropologist and a family of American missionaries battling over the hearts and minds of an animist village. No less an authority than Stephen King raved about it in Entertainment Weekly:
This is a great story. It has an exotic locale, mystery, and a narrative voice full of humor and sadness. Reading Fieldwork is like discovering an unpublished Robertson Davies novel; as with Davies, you can't stop reading until midnight (good), and you don't hate yourself in the morning (better).
King didn't like the title ("Berlinski tells us the editor hung that says-nothing title on the book. The guy should have stuck to editing"). As the editor in question, I may be biased—but I promise it's the book you want.
Bon voyage!
Dear Lorin,
Perhaps you can assist me with a delicate matter. Having lately fallen in love, I find I have been inspired to address to my particular Phoebus Apollo a string of flamboyant sonnets, which, although they genuinely come from the heart, are, I suspect, really terrible. True, they scan quite well and, of course rhyme, but in their slightly banal sentimentality they make John Betjeman seem highbrow. So, mindful of the possibility that such a dubious body of work might someday come to light, is it better, do you think, to run the risk of being labeled as an awful poetaster who's heart is in the right place, or disconcerting Phoebus Apollo by engaging in ruthless self-censorship?
Daphne
Dear Daphne,
Why not take a page (a very famous page) from Sir Philip Sidney?
Loving in truth, and fain in verse my love to show
That she (dear She) might take some pleasure of my pain:
Pleasure might cause her read, reading might make her know,
Knowledge might pity win, and pity grace obtain;
I sought fit words to paint the blackest face of woe,
Studying inventions fine, her wits to entertain:
Oft turning others' leaves, to see if thence would flow
Some fresh and fruitful showers upon my sun-burn'd brain.
But words came halting forth, wanting Invention's stay,
Invention, Nature's child, fled step-dame Study's blows,
And others' feet still seem'd but strangers in my way.
Thus, great with child to speak, and helpless in my throes,
Biting my truant pen, beating myself for spite—
"Fool," said my Muse to me, "look in thy heart and write."
As Sidney writes, a love sonnet needn't be good—just induce a modicum of pity. Your limitations can only be a strength. Read More »
September 30, 2010 | by Peter Terzian
This is the second installment of Terzian's culture diary. Click here to read part 1.
DAY FOUR
8:00 A.M. Help the convalescent Caleb into a car-service limo to JFK, where he'll board a flight to Rochester. This afternoon he gives his Melville lecture. We'll rendezvous in Albany, where I grew up and where my father still lives, tomorrow: Caleb will fly in from Rochester in the afternoon, I'll drive up from Brooklyn with Toby in the evening. On Saturday morning the three of us will drive to a rented cottage in Deer Isle, Maine, for a belated summer vacation. "Pack sweaters," we are told by just about everyone.
8:57 A.M. Shave with Neil Young's "After the Gold Rush" playing in my head. Sometimes I try to trace a seemingly random song in my head to its origin—a stray thought, a phrase in a book, something overheard—but I fail with this one. I haven't been lying in any burned out basements lately.
9:27 A.M. On the subway, read Sybille Bedford's A Legacy1—I'm toggling back and forth between this and Poser on my commute. There are a lot of animals in Bedford's autobiographical novel, which is set in fin de siècle Berlin, and sometimes she holds back the fact that they're animals. In one section, we're told that a new character, Robert, is in the kitchen breaking plates, and two pages later he climbs into a young girl's lap—Robert, we discover, is actually a monkey. In the passage I read today, the narrator describes the irritable donkey she had as a child who is "fond of music full of brass, and it was for her benefit that the gramophone was set a-trigger at tea-time under the lime tree."
12:58 P.M. Take the subway on my lunch break to Chelsea, to see an exhibit of new work by David Shrigley at Anton Kern Gallery. This is the second time I've seen this show. I went to the opening two weeks ago with a couple of friends, but split off to talk to David, whom I interviewed last year for a travel article about the Glasgow arts scene, then had to rush through the gallery to catch up. David is tall and gentlemanly. The Glasgow trip was my last travel story, and I've been feeling misty-eyed about it lately. I told David that Glasgow was my favorite city, and he said, "Well, that's ridiculous2." Today I want to spend more time with the show, when it's less crowded. The centerpiece is a row of ten pairs of empty black ceramic boots3. A row of his funny drawings lines the walls, and hanging outside the building is a desperate-looking placard that says, "IT'S ALL GOING VERY WELL NO PROBLEM AT ALL." There's also a wall with small, protuberant digits beneath a model of the word God. My favorite thing here, though, might be a sculpture of a rib cage set on the floor in a circle of light from the skylight above, which I find inexplicably moving.
1:34 P.M. Think about how I don't think about Pavement when I'm not reading encomiums to Pavement shows.
7:05 P.M. Get my hair cut at Whistle, a salon in the East Village. "Um … so do you know this actor Andrew Garfield?" Will, my haircutter, does! I come out with a modified, less actorly updo.
9:04 P.M. Caleb calls. The lecture was a success, the people at Geneseo lovely.
10:05 P.M. What to read over a week in Maine? First, the books I'm halfway through: A Legacy, Poser. Then some magazines: the new Paris Review, the new London Review of Books with a piece about creative-writing programs by Elif Batuman I've been hearing about, last week's London Review with the Alan Bennett story I never finished. And now comes the joy of selecting un-begun books from the shelf. I settle upon three short ones, as I had intended: two New York Review Books Classics—James Schuyler's Alfred and Guinevere, one of Caleb's favorites, and Maria Dermoût's The Ten Thousand Things, which my friend Jeff Rotter has praised in a Facebook post; and Colm Tóibín's The Heather Blazing, in a tiny hardcover Bloomsbury Classic edition with a hand-painted cover. I'll bring The Oxford Book of English Verse, of course, for romantic reading over breakfasts studded with wild Maine blueberries. And then the big question: to bring Ulysses or leave it behind? For vacation, shouldn't I pack "pleasure" reading? But Ulysses gives me great pleasure—the kind of pleasure found in difficulty4. But shouldn't I bring books that don't require entire other books of annotation? I end up voting in favor—a quiet Maine cottage seems like the right place for a distraction-free geek-out. Read More »
Annotations
Shockingly out of print.

He had a point—we were at a big, fancy art gallery in New York, after all.

$28,500 a pair.

Caleb has no such ambivalence—he's packed The Faerie Queene.