Posts Tagged 'Shelby Foote'
November 17, 2014 | by Dan Piepenbring
INTERVIEWER

I've heard that during the middle of writing The Civil War you bought all the dip pens left in the United States.

FOOTE

My favorite pen-point manufacturer had all but gone out of business—Esterbrook. I was running out and fairly desperate. On Forty-fourth Street just east of the Algonquin Hotel, on the other side of the street, there used to be an old stationery shop, all dusty and everything, and I went in there on the chance he might have some. He looked in a drawer. He had what I wanted—Probate 313. I bought several gross of those things, so I've got enough pen points to last me out my life and more. Another problem is blotters. When I was a kid and when I was writing back in the forties on into the fifties, you could go into any insurance office and they had stacks of giveaway blotters for advertising.

INTERVIEWER

What precisely is a blotter?

FOOTE

This is a blotter [pointing] and if you haven't got one you're up the creek. You use the blotter to keep the ink from being wet on the page. You put the blotter on top and blot the page. I was talking about blotters in an interview, what a hard time I had finding them, and I got a letter from a woman in Mississippi. She said, I have quite a lot of blotters I'll be glad to send you. So I got blotters galore. Ink is another problem. I got a phone call from a man in Richmond, Virginia who had a good supply of ink in quart bottles. I got three quarts from him, so I'm in good shape on that.

INTERVIEWER

Do you reckon you're the last writer to be using dip pens in the United States?

FOOTE

There's probably some other nut somewhere out there doing it.

—Shelby Foote, the Art of Fiction No. 158, 1999
Shelby Foote was born on November 17, 1916, and died in 2005, six years after this interview was published. Though he was a prolific novelist, he remains best known for his three-volume history of the Civil War.
His is one of my favorite Writers at Work interviews, and not coincidentally it's probably one of the longest—Foote's three (!) interlocutors find him in a loquacious and expansive mood, such that almost whenever he opens his mouth he seems to speak in wry, eloquent, discursive paragraphs. He declaims on everything from pajamas to the Ku Klux Klan, and he appears to have known more or less every writer of relevance; his anecdotes include the likes of Faulkner, Hemingway, O'Hara, Kubrick, and Walker Percy, among others.
He also relishes the role of gentle, aging eccentric, as evidenced in the passage above. I've just spent an embarrassingly long while trying to find the name of the defunct stationery shop he references—no luck. I can report, though, that the Esterbrook Probate 313 is readily available for all your dipping needs, even as blotter paper seems now entirely relegated to the realm of LSD paraphernalia.
The Esterbrook Pen Manufacturing Company, founded by Richard Esterbrook in 1858, was once the oldest and largest manufacturer of steel pens in the United States. A midcentury brochure ("INTERESTING FACTS ABOUT ESTERBROOK STEEL PENS") notes that the company once turned out more than two hundred million pens a year, "used in every civilized country in the world." The factory went under in 1972.
"You have to communicate sensation," Foote said of the writer's mission,
the belief in what life is, what it's about, and you do it through learning how to handle a pen. That's the reason why I have always felt comfortable with the pen in my hand and extremely uncomfortable having some piece of machinery between me and the paper—even a typewriter let alone a word computer, which just gives me the horrors.  
February 7, 2014 | by Dan Piepenbring
Charles Dickens was born today in 1812.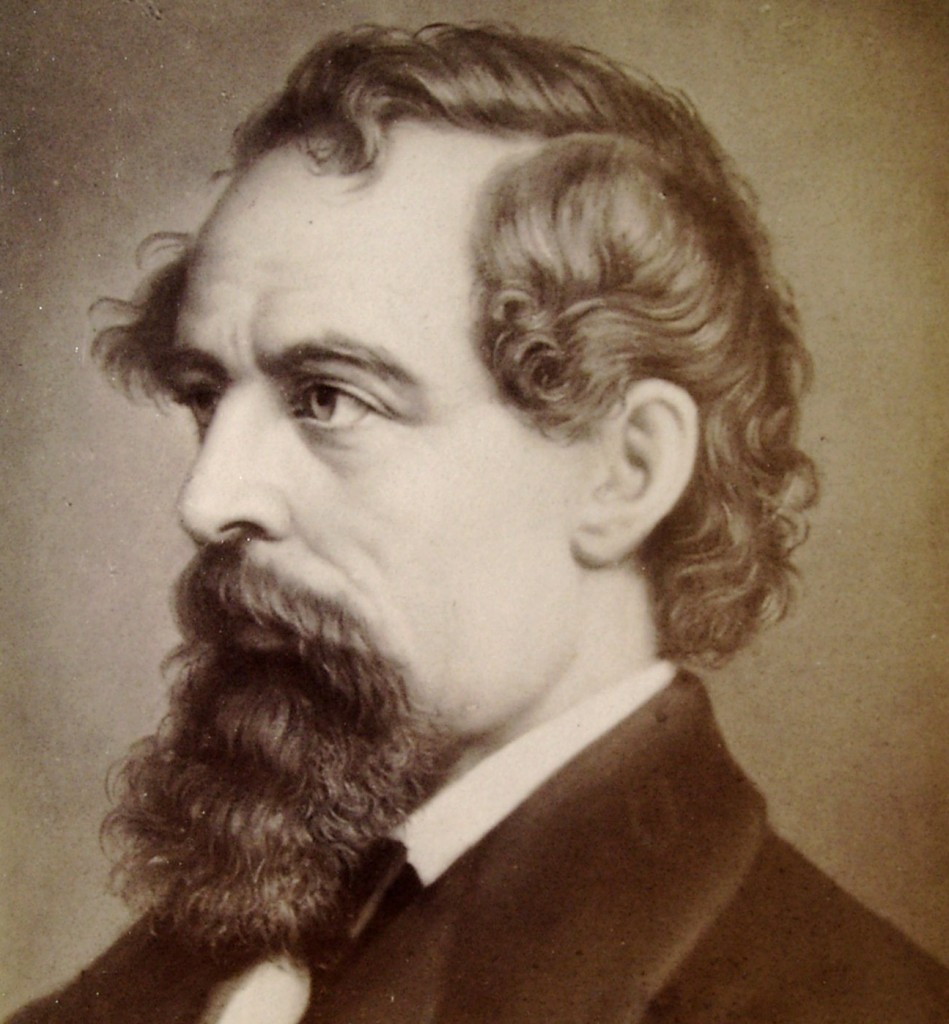 FOOTE
The most illuminating thing that ever happened to me in those early days was winning as a Sunday-school prize a copy of David Copperfield. Now, I'd read Tom Swift and earlier Bunny Brown and his sister Sue, then moved on to the Rover Boys and Tarzan. But here came David Copperfield. I was dismayed that it was about six hundred pages long. But when I began to read I got so caught up in it—when I finished it, I realized that I'd been in the presence of something realer than real. I knew David better than I knew myself or anyone else. The way Dickens told that story caught me right then and there.  
INTERVIEWER
Was reading David Copperfield an early catalyst for making you a writer and not just a reader?  
FOOTE
I absolutely think so. I didn't react immediately, but eventually it made me want to do what Dickens had done—make a world that's somehow better in focus than real life, which goes rushing past you. He showed me how to do it too. 
—Shelby Foote, the Art of Fiction No. 158, Summer 1999