Posts Tagged 'Searching for Sugar man'
February 26, 2013 | by Anna Hartford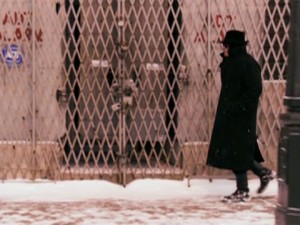 Grand West Casino is decorated in the theme of "Cape Town's Maritime Tradition." A tradition which involves, for the most part, magenta skies painted on oppressively low ceilings, so that your subconscious incessantly implores you to hunch. At Grand West you may gamble or ice skate or play miniature golf or watch a show. We've arrived—my sister and I—for option four. I've option foured here a few times, most often with regret. South Africans have a certain obsequious gratitude when it comes to international acts (a holdover, I assume, from three decades of cultural boycotts), so that we now seem to provide palliative care for washed up music careers the world over, one rung above, or perhaps below, the cruise ship circuit. In the last few years we've offered our gushy services to Helmut Lotti, Belinda Carlisle, Gladys Knight, Roxette, and, incessantly, Michael Learns to Rock.
But not tonight. Tonight isn't the usual Southern Hemisphere rent-a-crowd. Quite the opposite. Because tonight we're here for the grand reunion of the guru and his gurees: it's Wednesday, February 20, and Rodriguez is on his first tour of South Africa since all the hullabaloo around Searching for Sugar Man. Letterman hullabaloo, Leno hullabaloo, iTunes hullabaloo, Oscars hullabaloo. They say the first audience at Sundance was laughing and sobbing and talking in tongues. What a story; what a man. Stoic. Poet. Prophet. Maybe a bit of an alcoholic, rumor has it, but who isn't? I tell you, as a South African, to finally see him get international recognition ... it's pretty irritating, actually. Read More »
August 3, 2012 | by The Paris Review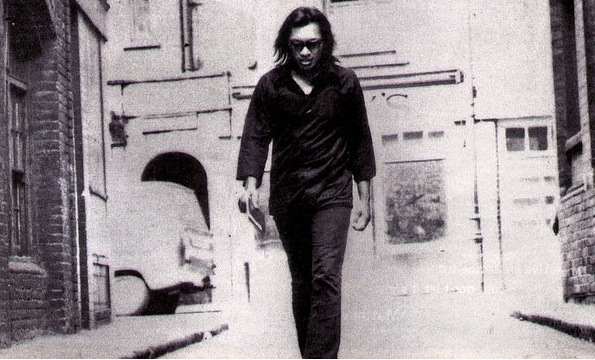 All month I've found myself recommending Perry Anderson's series in the London Review of Books on the birth of modern India. Anderson is hardly a well-kept secret; he is about as renowned as a Marxist historian can be. Still, his in-depth articles—on China, Russia, Italy, et cetera—are like nothing in any other magazine. Imagine the old Encyclopedia Britannica as written by the God of the Old Testament. He lays about him with a mighty hand. —Lorin Stein
I like biographies for beach reading. (And by beach I mean the roof of my building.) Lisa Cohen's All We Know—a joint study of Esther Murphy, Mercedes de Acosta, and Madge Garland, and a vivid portrait of between-the-wars bohemia—is just the thing: substantive, thoughtful, and juicy enough that you'll risk a burn to find out what happens next. —Sadie O. Stein

If you are an eccentric, you will be thrilled to know that there is a club for you. It's called, rather plainly, The Eccentrics Club. It's based in London, was founded in 1781, and still exists. It sounds like a joke, but it isn't—it's patronized by the Duke of Edinburgh, no less. The club's stated mission is to promote, presumably just among eccentrics, "Good Fellowship" and "True Sociality"—"virtues which," according to the club's rules and regulations of 1808, "are now getting rare and eccentric; but which it is the wish and intent of this Society to cherish within their narrow circle to the utmost of their power … in the occasional enjoyment of  'the feast of reason and the flow of soul.'" If you aren't quite sure whether or not you qualify, do not fret, as the Society has a useful page to help you diagnose yourself. If you discover that you are in fact an eccentric, don't get too excited: admission to the club is by interview only. —Arthur Holland Michel
Searching for Sugar Man—the story of Detroit cult singer-songwriter Rodriguez and his unlikely second act—is a solid, pleasurable documentary that I'd recommend to anyone who enjoys crying alone at movies (I do). But even if you don't catch it, check out the sound track: composed entirely of the subject's own music, it makes a strong case for his place in the early-seventies canon. I've had Cold Fact on repeat for the past week. —S.O.S.