Posts Tagged 'screenings'
November 4, 2014 | by Dan Piepenbring
A century ago, well before Jurassic Park or The Land Before Time or even plain old moribund Godzilla, cinema's preeminent dinosaur was Gertie, a colorless, potentially narcoleptic herbivore, species indeterminate, fond of dancing and casting elephants into the sea. Gertie the Dinosaur (1914) was one of the first animated films; it pioneered key-frame animation, a technique in which a story's major positions were drawn first and the intervening frames were filled in afterward. Gertie's creator, the cartoonist Winsor McCay, made more than ten thousand drawings of her, and these, as you can see above, yielded fewer than seven minutes of animated footage. (If you want to skip straight to the Gertie goods, head to the seven-minute mark, but beware—you'll miss some riveting live-action scenes featuring well-dressed gentlemen shaking hands, well-dressed gentlemen gathering at a dinner party, and well-dressed gentlemen smoking.)
This Friday, as part of the MoMA International Festival of Film Preservation, the animation historian John Canemaker hosts a screening of Gertie and three of McCay's other early animations, "as well as a re-creation—with audience participation—of the legendary routine that introduced Gertie in McCay's vaudeville act." No elephants will be harmed.
September 20, 2012 | by Sadie Stein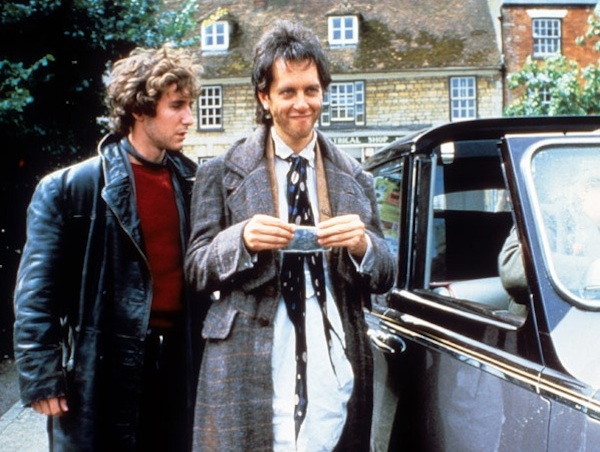 When BAM asked The Paris Review to choose a film for screening in concert with the Brooklyn Book Festival, the choice was obvious. So, tonight, please join Leanne Shapton, Lorin Stein, and yours truly for a special screening of the cult classic Withnail and I. To the uninitiated: the film, directed by Bruce Robinson, stars Paul McGann and Richard E. Grant as two wastrels in 1969 London who decide to take a restorative holiday in the countryside; obsessively quotable mayhem obviously ensues. Some find it baffling; some find it disturbing; for the rest of us, it is a magnificent obsession. All three camps are invited!
Starts at 7 P.M. Discussion to follow. Click here for tickets.