January 27, 2016 | by Rowan Ricardo Phillips
Living and dying by the NBA schedule; watching two New York teams face off.

In late summer, after the draft and free agency, as fans begin to foster new dreams or cold, hardening hopelessness about their team's prospects, the NBA releases its schedule for the upcoming season. Few things can shape one's future the way a new schedule shapes the future of a fan. Without even realizing it, you begin to move things around. That romantic getaway you'd planned to the Bay Area? Suddenly it promises a little more Curry, a little less Sausalito. You may consider forsaking your traditional Christmas dinner for a Chinese buffet. Maybe you tack on a day to that long business trip because you know your two favorite teams will be on their way there, too. Read More »
January 8, 2013 | by Sadie Stein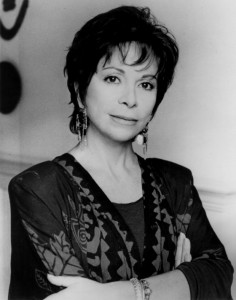 On January 8, 1981, Isabel Allende wrote a letter to her dying grandfather that later turned into her first novel, The House of the Spirits. Ever since, this has been the date on which Allende starts a new work. Having started, she writes from Monday through Saturday, from 9 A.M. to 7 P.M. We wish her happy writing and hope to profit by her industrious example.