Posts Tagged 'Sarah Bernhardt'
November 16, 2011 | by Jenny Hendrix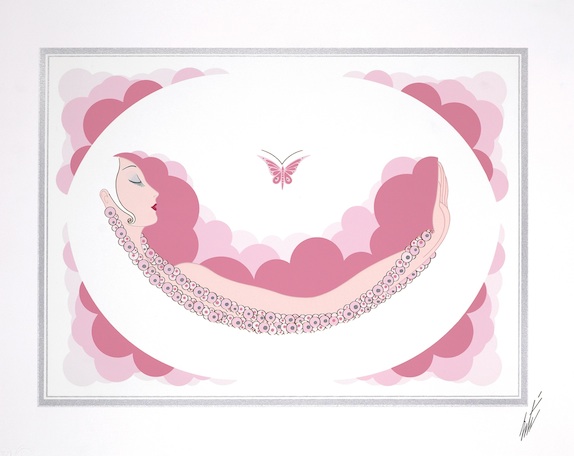 Kermit Westergaard, an interior designer, had come to SoHo from his home in the neighborhood where Greenpoint, Brooklyn, nudges up against Ridgewood, Queens, to attend a 110th anniversary retrospective of works by Erté, the "father of Art Deco," at the Martin Lawrence Gallery. Westergaard, an affable, lightly balding man, seemed somewhat underdressed in comparison to the other gallery attendees, but clothes were in fact the purpose of his visit: from his mother, the theatrical producer Louise Westergaard, he had inherited twenty costumes designed by Erté. The garments are in a storage locker, and Westergaard hoped to find someone at the gallery who could put them to use. "I would rather have the drawings of the costumes than the costumes themselves," he said, somewhat sadly. "I mean, what do you do with them?" He held a catalog of the costumes under his arm, and took it out to show me. They were exquisite, diva-worthy confections: stars and pearls and spiderwebbed dresses, halolike headpieces, cascading nets of rhinestones, and silver lamé. They brought to mind the sparse garb of the exotic dancer and spy Mata Hari, for whom, in fact, Erté had also designed, in 1913.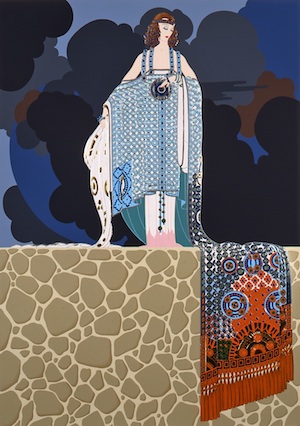 Stardust, the 1987 Broadway musical from which Westgaard's collection comes—for which Matel also produced a special series of porcelain Barbies, all wearing Erté's designs—was one of the artist's final efforts before his death in 1990, at the age of ninety-seven. He was born Roman Petrovich Tyrtov (the name is usually Frenchified as Romain de Tirtoff) in Saint Petersburg in 1892. Read More »
August 19, 2011 | by The Paris Review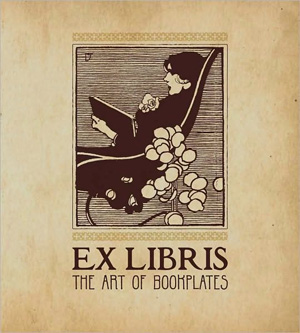 I spent probably an hour paging through Martin Hopkinson's Ex Libris: The Art of Bookplates at the Strand last week, then went back and bought it. If there's such a thing as bookplate porn, this gorgeous book is the ultimate. —Sadie Stein
I've been reading Robert Gottlieb's Lives and Letters, a wonderful collection of essays on some of the century's most illustrious figures. The portraits of the women, like Sarah Bernhardt, Isadora Duncan, and Margot Fonteyn, particularly sparkle. But my favorite is the short piece on Diana Vreeland, who once said, "Peanut butter is the greatest invention since Christianity," about her daily lunch: a whole-wheat PB-and-marmalade sandwich, with a glass of scotch. —Ali Pechman
Adam Zagajewski's Unseen Hand came out in June, and I wish I hadn't waited until now to read it. —Clare Fentress

Between the Acts, Virginia Woolf's final novel, was edited by Leonard and published posthumously with his revisions. Cambridge's new annotated edition not only restores the original draft, but also provides a rich halo of context. –Deirdre Foley-Mendelssohn
While a staff pick praising the work of the Review's Southern editor John Jeremiah Sullivan feels a lot like Lemmy wearing a Motorhead shirt, Sullivan's forthcoming collection of essays, Pulphead, is hands down the best thing I've read all year. Sullivan's voice is straight out of bar stories, and his subjects—from Christian rockers at Creationfest to the Indiana origins of Axl Rose to proto–Tea Party protesters—line up for comic exploitation like so many fish in a barrel. But at the moment when lesser writers would pull the trigger and snigger, Sullivan steps back and asks you to understand the people he encounters on their own terms. Which is not to say the essays won't have you laughing louder than public decency allows—because they will. But it's their rare combination of bracing intelligence and empathy that stays with you. —Peter Conroy

My most anticipated summer film: Don't Fear the Internet. Next step is getting cast in the sequel to the Facebook movie (a girl can dream). —Mackenzie Beer

After discovering that Netflix is streaming a handful of films by Hong Kong maestro Johnnie To, I went straight for The Heroic Trio, a kinetic superheroine flick starring Michelle Yeoh, Anita Mui, and Maggie Cheung. Yes, it is that good. —Nicole Rudick
If you have a moment, try Mavis Gallant's Granta essay on "Memory and Invention." –S.S.
Passive-aggressive little notepad, you remind me of my fifth-grade teacher. Other than that, I have no theories as to what's going on here. Disturbing and fun! —A.P.