Posts Tagged 'Samuel Menashe'
August 29, 2012 | by Brian Gittis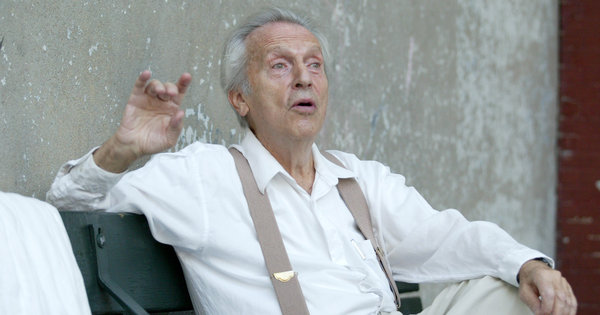 A few months ago, the first poetry reading I ever attended in New York came back to haunt me, almost literally. I was folding laundry on a Sunday night, listening to iTunes on shuffle, when a ghostly, familiar voice issued out of my speakers, interrupting the music. Soft, deeply resonant, and a little like Boris Karloff—or more precisely, Bobby "Boris" Pickett's impersonation of Boris Karloff on "The Monster Mash":
Samuel Menashe here. On June 19, in the year two thousand and one. In the city of New York, where I was born on September 16, in the year nineteen hundred and twenty-five. I am reading a selection of my poems from a book called The Niche Narrows."
This time capsule–like announcement introduced a series of poems recorded by Menashe in some hermetic sound booth for the CD
New and Selected Poems
, released by Rattapallax Press in 2000. And listening to them gave me the most wonderfully uncomfortable feeling I've had since—well the last time I'd heard Samuel Menashe read. Which was more than five years ago.
Read More »