Posts Tagged 'Ryan Gosling'
January 9, 2012 | by Matt Weinstock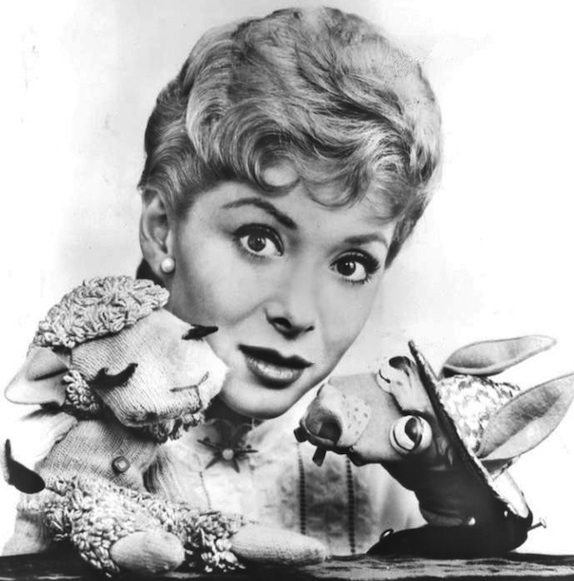 When recently asked his opinion of monogamy, John Waters said, "I don't need another person to make me feel whole. I feel crowded." The line immediately reminded me of ventriloquist Shari Lewis. Lewis wasn't crowded, exactly, with only three enduring creations—Lamb Chop, Charlie Horse, and Hush Puppy—but to me her career is emblematic of the simultaneously crowded and lonely nature of puppeteering. By Lewis's own admission, Lamb Chop's Play-Along, which I grew up watching during its run on PBS from 1992 to 1997, had no educational content. ("My show is not organized to educate," she said. "Sesame Street does that brilliantly.") Instead, Play-Along was a serialized sock-puppet soap opera ("At Home with Lamb Chop") which kept being interrupted by knock-knock jokes, songs, and gags (including an ingenious method of preslicing a banana so that it would tumble to pieces, Jenga-style, when unpeeled). The show was like Borscht Belt boot camp: a toolbox for kids who desperately wanted to be liked, full of little tricks to spruce up their personalities. Even Lamb Chop's laugh—a hesitant, schmoozy laugh that usually comes in response to jokes she doesn't quite understand—hints at her desire to fit in.
The show's emphasis on showmanship stressed me out as a kid, and I preferred the "At Home with Lamb Chop" sequences. They were absorbingly plotted but also had none of the perils of interaction, of trying to woo friends, of trying to follow along at home with your own banana. "At Home with Lamb Chop" offered the comforting suggestion that friends weren't necessary, that one could simply chop one's own personality to bits, and, earthworm-style, the pieces would all sprout heads and start bickering.
December 21, 2011 | by Sadie Stein
A cultural news roundup.