Posts Tagged 'Robert Silvers'
March 6, 2012 | by Sadie Stein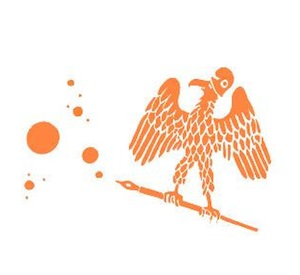 Our annual gala, the Spring Revel, brings together writers and friends of the magazine to share in an evening of cocktails, dinner, music, talk, and, all-around revelry. Just last year Women's Wear Daily called this venerable tradition "the best party in town"—and who are we to argue with WWD?
This year's going to be especially ... revelrous, because we're celebrating the two hundredth issue of The Paris Review. Comedian David Cross (Arrested Development, etc.) will give the Terry Southern Prize for Humor. Mona Simpson will give the Plimpton Prize for Fiction. Zadie Smith will present Robert Silvers, cofounder and editor of  The New York Review of Books (and our sometime Paris editor), with the Hadada Prize for a "unique contribution to literature." Our Benefit Chairs are Chris Hughes, cofounder of Facebook, and his fiancée Sean Eldridge, President of Hudson River Ventures and Senior Adviser at Freedom to Marry.
We'd love to see you there! Tickets and tables are available in The Paris Review's store.
July 14, 2011 | by Lorin Stein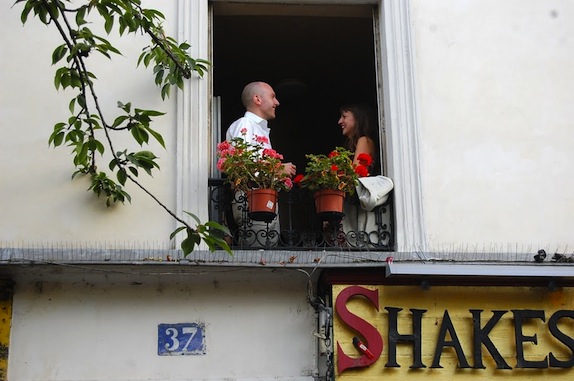 Dear Thessaly,
You're probably still in bed, or finishing up a short story, but here in Paris it's four o'clock; across the street from my hotel the bells of Nôtre Dame are playing "Three Blind Mice"; and I owe you an update from the Ville-Lumière.
It's my first time here in years, since the indoor smoking ban in fact, but no sooner did I get through customs than I started craving a cigarette. I think it must be the strain of reading airport signs in French. This craving intensified in the taxi. By the time I got through breakfast at a tourist café on Saint Germain—jambon beurre, three cafés crèmes—it was time for a Gauloise Blonde and a nap.
My hosts at Shakespeare & Co. kindly booked me a room around the corner from the famous shop. Mine is the best room the Hotel Esmeralda has to offer, and one of the highest, smelling faintly but not unpleasantly of blow-dryer and dead mouse. It is five flights up. Reaching the top of the stairs, I dropped my bag, conked out, and dreamed of Robert Silvers: he had climbed up after me to inquire about an essay he had written on the early history of The Paris Review—an essay slated to run in our last issue, but it hadn't.
This anxiety dream is easy to explain. You see, on the flight over I'd been reading a doctoral dissertation, Enterprise in the Service of Art: A Critical History of The Paris Review, 1953–1973, in preparation for my talk at the bookstore: "The Paris Review: Past, Present, Future." I had taken plenty of notes, but nothing that added up to a talk.