Posts Tagged 'Richard E. Grant'
September 21, 2012 | by The Paris Review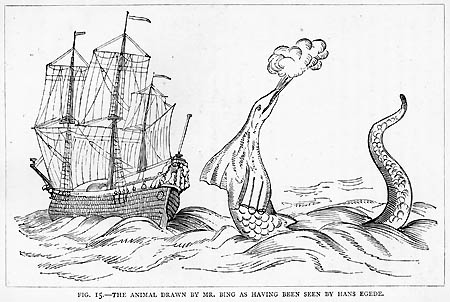 I spent a recent vacation totally engrossed by Richard Ellis's Monsters of the Sea. An accomplished marine artist and writer, Ellis examines the great sea monsters of history—from the sea serpent to the Kraken to the mermaid—and explains the sources of the myths (basking shark, giant squid, and manatee, respectively). The book is a combination of lore, history, and scientific inquiry, and a fun and accessible read. Plus, it introduced me to the Journal of Cryptozoology. —Sadie O. Stein
I tripped into a fit of digital nostalgia this week when I discovered
Stylist's compilation of opening lines from classic children
'
s books
. There are even thumbnail covers, and the combination somehow makes the
Paris Review
office smell like the library I went to when I was a kid. To prevent sentimental overdose, I recommend a mix-and-match game: combine three opening lines and begin your own canonical text for youngsters. "In a hole in the ground it was too wet to play, if you really want to hear about it"; "Once upon a time, a little girl named Laura got the dog drunk on cherry brandy so she was sent to bed without eating anything." And so on.
—Samuel Fox
September 20, 2012 | by Sadie Stein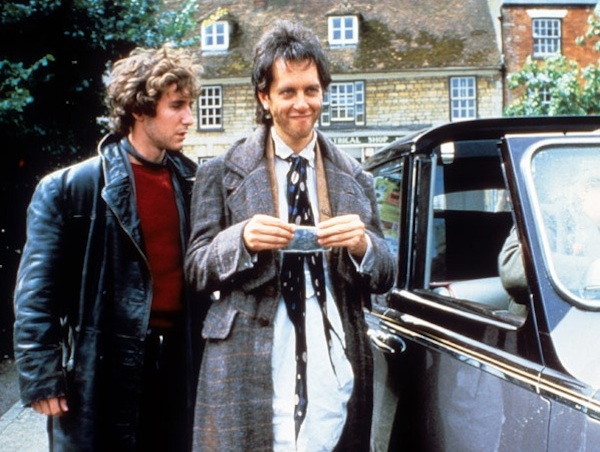 When BAM asked The Paris Review to choose a film for screening in concert with the Brooklyn Book Festival, the choice was obvious. So, tonight, please join Leanne Shapton, Lorin Stein, and yours truly for a special screening of the cult classic Withnail and I. To the uninitiated: the film, directed by Bruce Robinson, stars Paul McGann and Richard E. Grant as two wastrels in 1969 London who decide to take a restorative holiday in the countryside; obsessively quotable mayhem obviously ensues. Some find it baffling; some find it disturbing; for the rest of us, it is a magnificent obsession. All three camps are invited!
Starts at 7 P.M. Discussion to follow. Click here for tickets.