Posts Tagged 'Richard Brody'
June 7, 2011 | by Richard Brody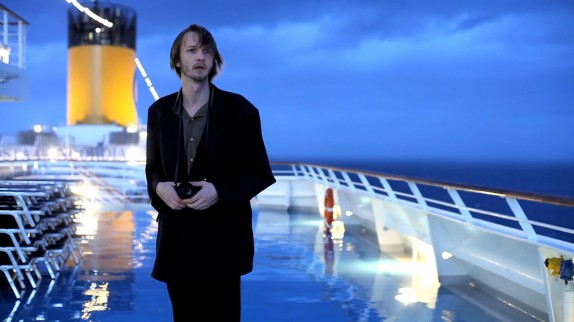 One of the distinctions of Film Socialisme in Jean-Luc Godard's oeuvre is its near-absence of cinemacentric references (the most prominent visual citation is from Maya Deren's Meshes of the Afternoon, a film from the so-called experimental-film tradition, one that has played a slender part in Godard's lifetime of cinematic reflections). This time around, Godard comes to the history of cinema from the outside, as in a sequence that features the voice-over remarks "My friends, I've found the black box: here's why Hollywood is called the Mecca of cinema—the tomb of the Prophet—all gazes turned in the same direction—the movie theater." Likening the movie screen to the Kaaba, Godard suggests that the secular Jews of Hollywood were also founders of a faith, of a devotion to the guided gaze, sacralized by the prophetic power of the image itself. Yet calling the discovery the "black box" suggests that Godard considers the definitive record of Hollywood's influence also to be a disaster and its prophetic influence to be fraudulent. It also suggests the loss of faith that accounts for the absence of references to the classic cinema and, in particular, to the Hollywood movies that were the core of the tradition he inherited and perpetuated.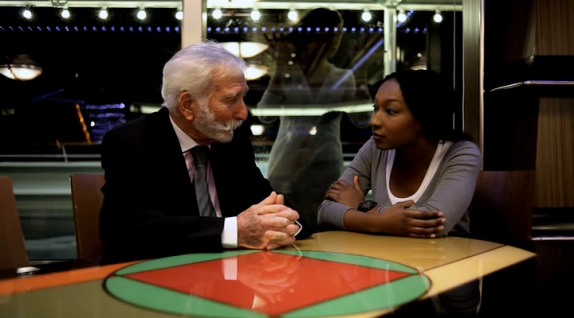 June 3, 2011 | by The Paris Review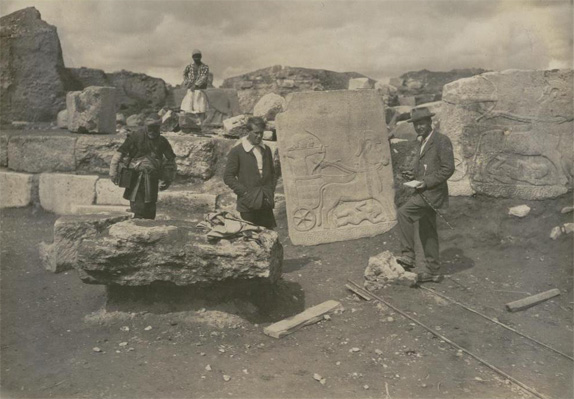 A previously unpublished photograph of T. E. Lawrence was made available for sale this week at an auction house in Shropshire. The image, taken in 1912, shows a youthful Lawrence (in a casual coat and an oversize collar) at an archaeological dig in Tell Halaf. I took news of the photo as an excuse to thumb through Lawrence's Seven Pillars of Wisdom—an all-time favorite of mine—where I was greeted by one of my favorite passages in all of English literature: "All men dream: but not equally. Those who dream by night in the dusty recesses of their minds wake in the day to find that it was vanity: but the dreamers of the day are dangerous men, for they may act their dream with open eyes, to make it possible. This I did." —Stephen Andrew Hiltner
I was sick in bed for the long weekend and spent my time veering rather oddly between the new edition of Diana Vreeland: An Illustrated Biography by Eleanor Dwight (basically the most glorious fashion porn in existence) and M. Owen Lee's fascinating Wagner: The Terrible Man and His Truthful Art. I like to think that Vreeland, if not Wagner, would have appreciated the combo. (And incidentally, if you haven't seen the very bizarre A Rage to Live—a 1965 vehicle about a nympho Suzanne Pleshette—it's worth adding to your Netflix queue for your next sick day.) —Sadie Stein
Kelefa Sanneh on Earl Sweatshirt. Alec Wilkinson on the dearly departed Gil Scott Heron. —Thessaly La Force
I'm a little surprised by my own selection, as it's not my usual fare, but when a copy of Peter Sloterdijk's Neither Sun Nor Death appeared on my desk, I cracked it open and was hooked. He's an appealing and exciting thinker, not least for his "leap out of old-European melancholy and the German maso-theory cartel." —Nicole Rudick
Today, Jean-Luc Godard's latest movie, Film Socialisme, opens in New York. I first saw the film last fall, and was mesmerized by its polylinguistic structure and "Navajo English" subtitles. I've been eagerly waiting since then to watch it a second time and, in preparation, have been reading Richard Brody's insightful coverage—on the thematic and symbolic significance of the gold, and on Jewish characters and Godard's own paranoia—revealing the film to be his "most humane, internationalist, [and] multicultural." —Natalie Jacoby
Sara Breselor's Idiom piece on lesbian teen fiction is poignant and funny. —S. S.
Oh, TAGS bodega cats, Diana Vreeland, Earl Sweatshirt, friday reads, Gil Scott Heron, Jean-Luc Godard, Peter Sloterdijk, recommendations, Richard Brody, staff picks, T. E. Lawrence, Wagner
May 18, 2011 | by Tom Nissley
DAY ONE
I am, in theory, living the dream: I made a lot of money on a game show and quit my job to write. In December1, I won eight times on Jeopardy! and suddenly found myself the third-leading money winner in the history of the show (aside from tournaments and John Henry–style man-versus-machine battles). I left my job (as an editor on the Amazon.com Books store) in March, and ever since I've been trying to sort out how to get all the things done for which there still aren't enough hours in the day: reading, working on a novel every day instead of once a week, blogging, umpiring Little League, writing another book that the world might want more than a weird novel about silent movies, saying hi to my wife more than I used to, and, crucially, preparing for the next Jeopardy! Tournament of Champions, which hasn't been announced yet and which I haven't yet been invited to, though it seems like a safe bet. For better or worse (better!), being a game-show contestant is now one of my jobs.
Annotations
Well, actually in September, but I had to keep quiet about it for three months until it aired.
October 29, 2010 | by Lorin Stein
Last week
you asked
for Hallowe'en reading. This week
we
asked our favorite cineaste,
Richard Brody
, to recommend a scary movie:
Georges Franju's Eyes Without a Face. It's from 1960 and it's still pretty damn creepy. It's a mad-scientist story of a doctor who captures young women at his compound in order to experiment with transplanting a face onto his daughter's disfigured one. Franju, inspired by Surrealism, keeps the tone precise and chilly and lets the horrific strangeness emerge in quiet details and jolting juxtapositions. For the macabre-minded, it's as much an instructional manual as a cautionary tale.
Sweet dreams!