November 13, 2013 | by Sadie Stein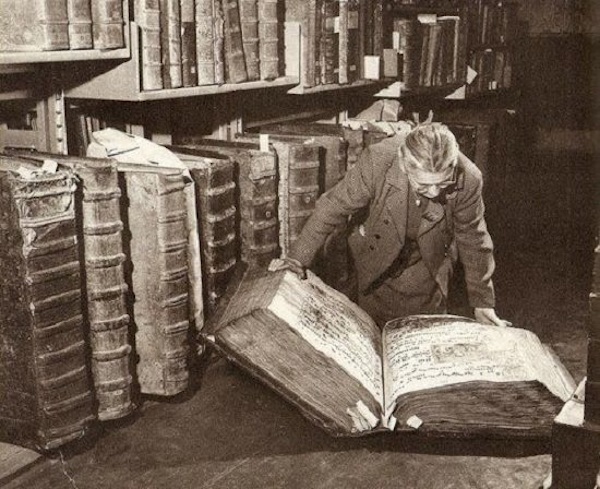 On the wonderful blog Retronaut, this intriguing image is twinned with a caption vague to the point of inscrutability. To wit,
c. 1940s:
Man with books
The whole thing is rendered even more mysterious by the fact that the individual in question is obviously a woman. Or at the very least a man in tweedy drag. But more to the point, WHAT ARE ALL THESE ENORMOUS BOOKS? In the grand tradition of the Tootsie pop, the world may never know.
February 15, 2013 | by Sadie Stein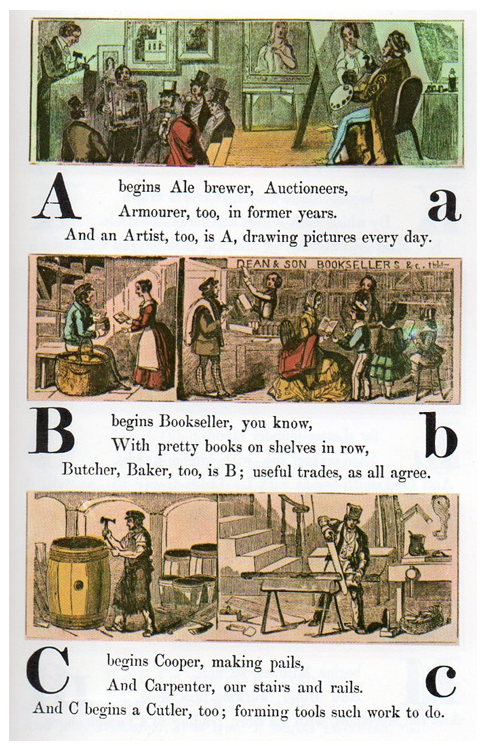 See the entire 1850 Occupational Alphabet here.