Posts Tagged 'Renee Gladman'
December 12, 2013 | by Amina Cain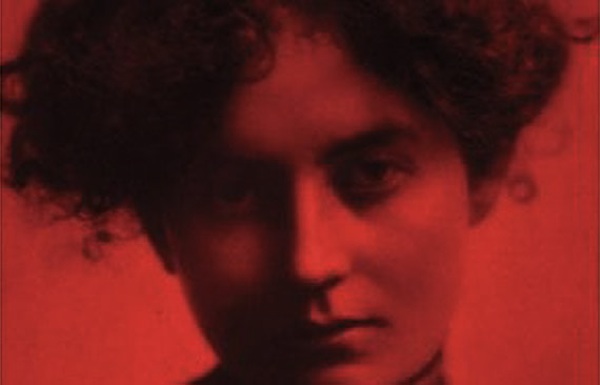 For years now, whenever I read a novel, narrative has been impressing itself more and more visually in my mind. Or maybe it's that my mind has gone more and more toward these fictional visions. Even though I'm a writer, it's not always language I'm drawn to. When I start writing a new story, I often begin with setting. Before plot, before dialogue, before anything else, I begin to see where a story will take place, and then I hear the narrative voice, which means that character is not far behind. Lately I've been thinking a lot about landscape painting and literature, and perhaps as an extension of this I have started to think through the idea of character and landscape as similar things, or at least as intimates, codependent.
In I Await the Devil's Coming, Mary MacLane writes, "We three go out on the sand and barrenness: my wooden heart, my good young woman's-body, my soul … this sand and barrenness forms the setting for the personality of me." This is a gentle Mary MacLane, not a caustic one, going sadly out into her Montana landscape (she would rather be in the city). Again and again. Taking the reader there too. Taking the reader to her personality. For where are we when we read Mary MacLane? We are in the three things that form her, and we are in the sand. I would like to visit MacLane's Montana in the same way I would like to visit the wasted, spectral landscape in Paul Delvaux's painting The Lamps (those gray, crumbling hills), partly so I might meet the female figures who haunt it—doppelgängers—except there are five of them trudging across that land. Read More »
September 24, 2012 | by Nicole Rudick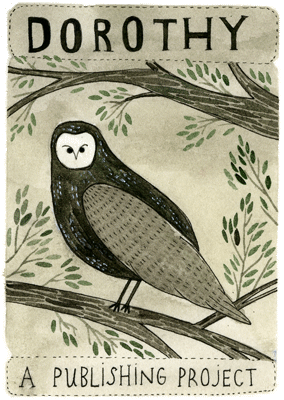 In 2010, Danielle Dutton founded Dorothy, a publishing project, with the aim of producing books that appeal both to fiction readers and to poetry fans. Her own writing—she is the author of two novels, Attempts at a Life and S P R A W L—likewise embraces the slipperiness of not quite being one or the other. The covers she designed for Dalkey Archive, meanwhile, were often as minimal and tonal as the writing within. Who better, then, to shepherd formally unconventional, handsomely made little books into being? On the occasion of her third year of books—she produces a pair each year—I spoke with Dutton by phone about her one-woman operation.
How would you describe the aesthetic of the press?
Part of the idea of starting the press was that I felt that I was in two different camps. In working at Dalkey, I felt tapped into American literary fiction and translation. At the same time, my own writing was more small press, experimental, and I felt that, much of the time, there is little crossover between those two communities. The idea, then, was to publish two books each year that are aesthetically different, in order to try to develop a crossover readership.
The fiction community that my own writing was coming out of at the beginning was really loose and close to poetry, and it seemed like that there was no cross-reading going on. So I published Renee Gladman, who started as a poet. The other book I published that first year was a novel by Barbara Comyns that was out-of-print. I offered those two books together at a special discount to encourage people to buy both when they come looking for just one—to get Renee Gladman's book into the hands of Barbara Comyns's readers and vice versa. So the aesthetic is open, but it's all work that is risking something, that is adventurous aesthetically or structurally.