February 28, 2011 | by Natalie Jacoby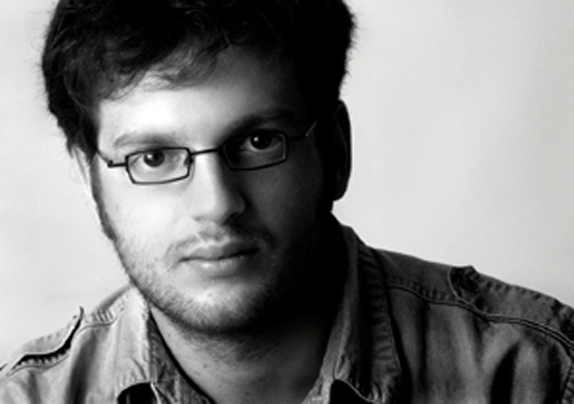 The Gospel of Anarchy is the debut novel from Justin Taylor. The story follows a group of anarchist hippies living together in Fishgut, a house turned commune in the college town of Gainesville, Florida. Philosophizing on religion, freedom, and happiness, they await the return of their Anarchristian friend, Parker, whose left-behind journals have become their own gospel. I met with Taylor to talk about the book.
The Gospel of Anarchy is your first novel. Did you encounter any challenges in the process of switching from the short story format?
One of the hardest parts of writing a novel is figuring out the structure. Mine went through a lot of different versions. The "zero draft" was all in first person, told by David, and then it was all rewritten in third, but still just about him. I wanted to include the others' perspectives, so I tried doing it in a first-person round, almost like Rashomon or something, which didn't work either, and somehow or other I came around to what you see now.
The way in which the topic of faith is discussed in the book reminds me of Flannery O'Connor. Was she on your mind in writing this story? Were their other authors that influenced your writing?
Flannery O'Connor was definitely an influence, especially her "other" novel, The Violent Bear It Away, which I actually like much better than Wise Blood. Violent is very funny but very dark, and the stakes of the entire book are basically whether this idiot child should be baptized. For her this is a matter of life and death, and the baptism might actually be more important than death, and I love that. Another author I really love is DeLillo. You can end up in some pretty murky waters trying to do your own take on DeLillo, so hopefully the book steers clear of imitation, but he was a big influence and there are a couple DeLillo shout-outs in the book. The first comes early on, when a character named Thomas sarcastically quotes the opening of White Noise in conversation. Later on, a couple characters compile a zine based on their friend Parker's journal, which itself is a jumble of uncited allusions, quotes, and references to all kinds of political and religious thinkers mixed with Parker's original thoughts. But there's a line slipped in there about how "our faith makes us crazy in the world." That's from the Moonie character in DeLillo's Mao II.
January 31, 2011 | by Angela Melamud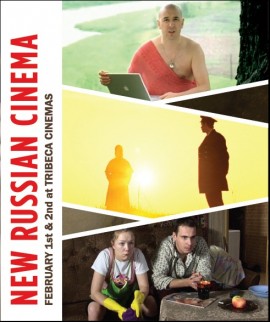 This Tuesday, the North American premiere of Elena Bychkova's short film, Express-Course of Buddhism, will screen at Tribeca Cinemas in New York City. The film follows the train journey of a Russian teenager who retreats from the grim realities of Russian manhood into a pop fantasy of Buddhist enlightenment, gleaned largely from the Internet. Bychkova, who was born in Siberia and holds a degree from the Gerasimov Institute of Cinematography, joins fellow Russian independent filmmakers Sergey Groznov, Anton Koskov, and Roman Karimov in a residency cohosted by CEC ArtsLink and the Sundance Film Festival.
It's odd to think of Buddhism in a Russian context. Why was it a theme you wanted to explore?
I noticed various young people pretend to be Buddhist, when in reality they just had no other way to spend their time. They'd use it as a pretext to hang out, without even giving much thought to what Buddhism must actually be about. There are also quite a number of people, especially young ones, who, without even thinking of the context of the religion, without practicing Buddhism, would take a phrase from that context and use it to justify their actions, whether they were right, or, as in most cases, wrong. I thought it was a peculiar cultural occurrence.
Your films have won awards in both Russia and Europe. Is there a difference in the way Russians and Europeans appreciate your work? Do they take different things away from it?
Frankly, I don't really see much difference between Russian and European perceptions of my films. I do see a difference in perception by different age groups. In Russia, Express-Course of Buddhism received all of its awards from small independent festivals organized by young people. Despite the fact that I received a grand jury award from the film festival held by the university I graduated from, the dean told me he would think twice before presenting the film to the Russian First Lady, who usually gets copies of all the winning films. Surprise seems to be well received by everyone regardless of age. I found it interesting that the audience at the Abu-Dhabi Film Festival in the Arab Emirates reacted to the film exactly like the audience in Russia.