April 1, 2015 | by The Paris Review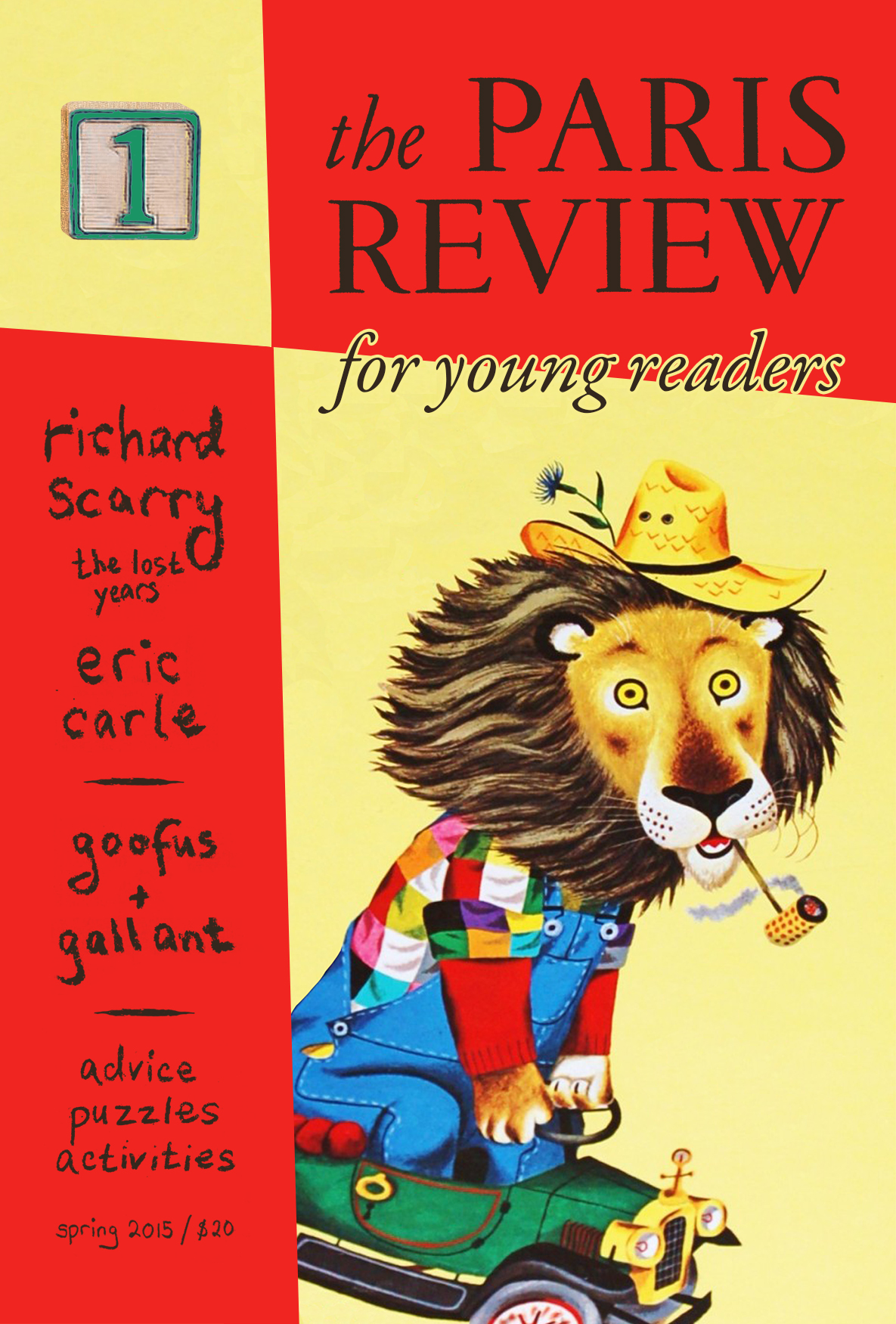 "Anyone who writes down to children is simply wasting his time," E. B. White told this magazine in 1969. "Children are … the most attentive, curious, eager, observant, sensitive, quick, and generally congenial readers on earth. They accept, almost without question, anything you present them with, as long as it is presented honestly, fearlessly, and clearly."
We couldn't agree more. That's why we're proud to announce The Paris Review for Young Readers, the first magazine that writes up to children. (No offense to Cricket or Highlights.) Imagine a space for children's literature that doesn't condescend, cosset, or coarsen; that's free of easy jokes and derivative fantasy; that invites open discussion and abundant imagination. A space, in other words, that offers the same caliber of fiction, poetry, art, and interviews you expect from The Paris Review, for readers age eight to twelve.
Today marks the release of TPRFYR's first issue, and we think the table of contents below speaks for itself. Among its poetry and fiction, you'll find old classics and new favorites—plus some puzzles, quizzes, and advice columns inspired by literature. There's a portfolio of drawings from Richard Scarry's lost years, and, at the center of it all, an interview with Eric Carle, the author of The Very Hungry Caterpillar. "A child is an almost platonic reader," Carle says. "His imagination remains unbounded." Read More »
May 5, 2014 | by Sadie Stein

Today on HuffPo books, Jay Crownover discusses the different subcategories of the "literary bad boy," which include "The Unattainable" (Sherlock Holmes), "The Nonconformist" (Holden Caulfield, of course), "The Alpha" (Achilles), "The Lothario" (Bond), "The Misunderstood" (Ponyboy from The Outsiders), and, in a bold move, "The Anti-Hero," as represented by Hannibal Lecter.
It is hard not to wrestle, increasingly, with the listicle-ization of lit, the too-easy shorthand of Virginia Woolf finger-puppets, cheeky pro-book tote bags, Dickens bibs, and twee-pop-Brontë mashups. There is reading, and then there is reading as signifier, in which we don't lose ourselves in books themselves so much as turn them into easy, quotable advertisements for ourselves. Sexy librarians? Sure. "Keep Calm and Read On"? Okay. "What Would Jane Austen Do"? How about live two hundred years ago in an unrecognizable world with a completely different set of mores? How much less scary when Lady Chatterley's Lover is not a cultural battleground but just a vintage cover on a T-shirt. Read More »