Posts Tagged 'questions of travel'
December 26, 2012 | by Sadie Stein
We're out this week, but we're re-posting some of your favorite pieces from 2012 while we're away. We hope you enjoy—and have a happy New Year!
Dear Friends,
There are moments I suspect we are not living in the Golden Age of Travel.
I speak as someone who enjoys nearly everything, mind you, from the novelty of sipping in-flight tomato juice to the thrill of meeting the passenger in the next seat. But even I (a half-wit, apparently) found last Tuesday's flight to Portugal less than easy going.
We cut it close; my traveling companion, Matthew, was late to meet me and the result was the sort of last-minute dash that's both exhilarating and draining. I was allowed in an accelerated line for irresponsible travelers but found myself behind a man who not only seemed in no hurry but had to remove three pieces of heavy jewelry, one at a time, each time the metal detector went off. He did so with an infuriatingly sanguine smile. I hated and envied him. Passengers were boarding when I sprinted up, some ways ahead of Matthew. The gate, C71, and the plane were absolutely crammed with some forty assorted kids, ranging in age from about eleven to fifteen. One of their chaperones, a hearty lady in a tracksuit, explained to me they were on their way from Indiana to an international cheerleading competition three hours outside of Lisbon. When I arrived at 29A (aisle) I discovered the middle seat, intended for my traveling companion, was occupied by a tween of some thirteen years. She and her friend regarded me with terrified bravado. "If you're sitting here," one of them said quickly, "you should know that we have to sit together. We're roommates."
July 30, 2012 | by Amie Barrodale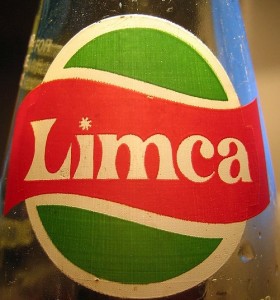 The hotel was five stars but down-at-the-heels. It was the beginning of the off-season, so there were not many guests, and there were not going to be many guests for three months. For twenty dollars, we had arranged an upgrade to the best suite. It probably could have been done for less.
The suite had a lot of switches on the walls. The following morning, when our breakfast came, someone from the kitchen called and said the waiter was outside because of our DO NOT DISTURB sign. We let him in. It was seven a.m., and we had a long program that day. We did not come back to the hotel until two, and only then to get our passports from the safe—they were required for admission to a place I wanted to go.
We were waiting for the down elevator when Rajiv approached us. A member of the housekeeping staff, he was young and handsome, if a little short. His skin emitted light.
He approached quickly, withdrawing a key from his vest, saying, "Are you in room 427?"