August 6, 2012 | by Henry Giardina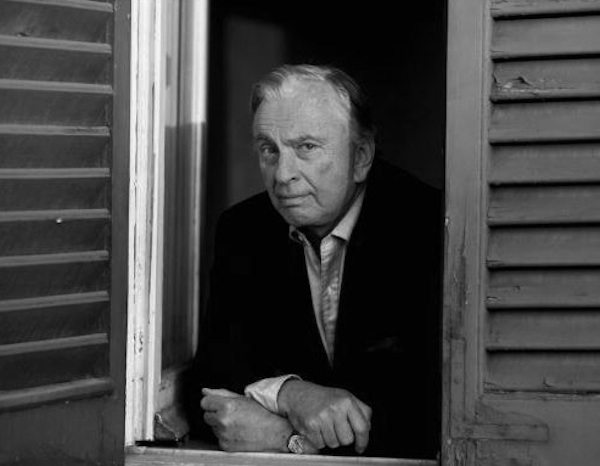 A few years ago, fresh off a diet of Wilde, Maugham, and Saki, I was beginning to feel disappointed by the gay pantheon. Not the actual writing—no one could find fault with that. It was the example of their lives that depressed me, ending more often than not in loneliness and/or despair, if not complete exile.
I remember having a conversation with my father about it. I told him what I'd really have liked to find, in my exhaustive search of the canon, was a gay superhero. You know: fucking dudes, saving the world. Never mind the fact that superheroes, with their notoriously contour-hugging apparel, are usually assumed gay by default. I wanted something that had existed, something from history. My father considered my criteria.
"I think what you want is Gore Vidal."
I think it took me all of one day to read Myra Breckinridge in full and possibly a month to process it. The cartoon version of gender deviance it put forth was one that, against all odds, enraptured me. From its famous opening ("I am Myra Breckinridge whom no man will ever possess") to Myra's core, radical aim in life ("the destruction of the last vestigial traces of traditional manhood in the race in order to realign the sexes…"), to the lengthy rape scene three quarters through, wherein Myra rapes a guy with a strap-on, comparing herself to an Amazon and making him say thank you afterward, the message was clear. She was the ultimate queer bully, taking no prisoners and getting a comeuppance so ridiculous that Vidal gives the reader no choice but to discount any kind of moral implications it might have otherwise had.Read More »