January 19, 2016 | by Nicole Rudick
Garth Greenwell's "Gospodar," which appeared in our Summer 2014 issue, is a slow-simmering story of unease, humiliation, and eroticism—it concerns a man's experience with sadomasochistic sex in Sofia, Bulgaria. Greenwell, also a poet, is exacting in the language he uses to describe the encounter; the result is an intimate and intense intermingling of desire and trepidation.    
Greenwell's debut novel, What Belongs to You, out today, dilates those same concerns: over three sections, the book's unnamed narrator plumbs the feelings of exploitation, loneliness, and overwhelming desire that are produced by his complicated, compulsive affair with a bewitching male prostitute named Mitko. The first section is a revised version of a novella, Mitko, which won the Miami University Press Novella Prize in 2011 and marked Greenwell's first foray into fiction. It follows the young American teacher, new to Bulgaria, as he engages Mitko for sex in the bathrooms under Sofia's National Palace of Culture. The second section comprises a single unbroken paragraph that reflects back to the narrator's childhood, and the third returns to his troubled relationship with Mitko.
I met with Greenwell last November after eagerly reading an early copy of the novel. He spoke easily and at length about growing up gay in Kentucky, erotic freedom, and the many faces of desire.

I thought we would start by talking about sex.
Great. That's my favorite thing.
The novel is concerned with sex and desire, and often we think of those two things as being intertwined, but they're largely kept separate in this story. Sex and desire are sometimes linked, but they're also independent entities.
Maybe that's tied up with the experience of growing up queer in the eighties and early nineties in Kentucky. I remember very clearly thinking about sex all the time when I was twelve or thirteen and feeling an intense desire that I was pretty sure I would never be able to act on. I remember asking myself, Will I ever be able to do any of these things? Will I ever find anyone with whom to do these things? It really did seem possible that the world would never accommodate my desires. And so in that way, desire was separated from sex. And then when I did finally have sex, I found that the world accommodated those desires in these weird marginal spaces, where sex wasn't exactly analogous with desire—places like cruising bathrooms and parks—and where there can be a circulation of bodies that, if it's about desire, it's about a kind of desire that can be detached from specific people. Read More »
August 6, 2012 | by Henry Giardina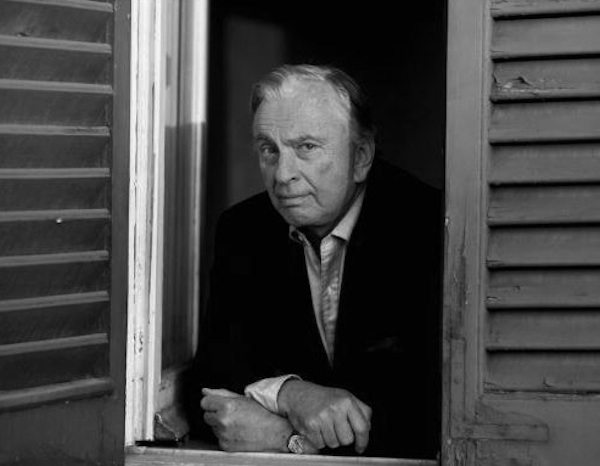 A few years ago, fresh off a diet of Wilde, Maugham, and Saki, I was beginning to feel disappointed by the gay pantheon. Not the actual writing—no one could find fault with that. It was the example of their lives that depressed me, ending more often than not in loneliness and/or despair, if not complete exile.
I remember having a conversation with my father about it. I told him what I'd really have liked to find, in my exhaustive search of the canon, was a gay superhero. You know: fucking dudes, saving the world. Never mind the fact that superheroes, with their notoriously contour-hugging apparel, are usually assumed gay by default. I wanted something that had existed, something from history. My father considered my criteria.
"I think what you want is Gore Vidal."
I think it took me all of one day to read Myra Breckinridge in full and possibly a month to process it. The cartoon version of gender deviance it put forth was one that, against all odds, enraptured me. From its famous opening ("I am Myra Breckinridge whom no man will ever possess") to Myra's core, radical aim in life ("the destruction of the last vestigial traces of traditional manhood in the race in order to realign the sexes…"), to the lengthy rape scene three quarters through, wherein Myra rapes a guy with a strap-on, comparing herself to an Amazon and making him say thank you afterward, the message was clear. She was the ultimate queer bully, taking no prisoners and getting a comeuppance so ridiculous that Vidal gives the reader no choice but to discount any kind of moral implications it might have otherwise had.Read More »