November 8, 2012 | by Casey N. Cep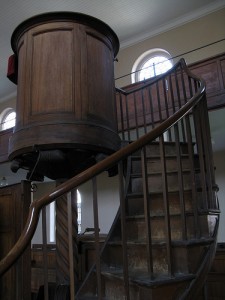 Computers, phones, radios, televisions, and carrier pigeons are chirping with talk of Tuesday's hard-fought presidential election. The election is a time-honored American tradition. But long before there were exercises of democracy to occupy our collective attention, Americans were preoccupied with a different kind of election entirely.
The Pilgrims brought their belief in predestination with them to Plymouth, and the Puritans planted the doctrine in the Massachusetts Bay Colony. Many are called, they argued, but few are chosen. Those chosen by God for salvation receive mercy, while the reprobate receive the justice they deserve.
The question of whether or not one had been elected for salvation filled one's wakeful days and dreaming nights. Read More »